LSI pimps out 7900 array
Concurrent access, SSD support and more storage added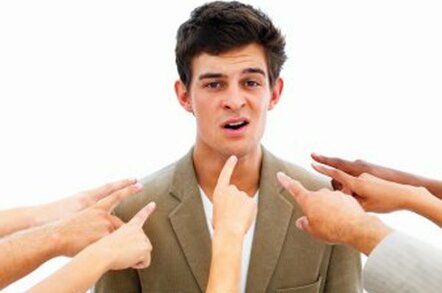 LSI Engenio has updated its high-end 7900 array to support more SATA drives, concurrent iSCSI and Fibre Channel support, and solid state storage.
There's nothing revolutionary here, just good, solid engineering developments of LSI Engenio's dual-controller, modular array. This is a mid-range array in general terms, and sold to end-users by LSI's OEM partners.
As well as the STEC SSD support which is covered here, the 7900 has a new 4U deep drive enclosure which can hold 60 3.5-inch SATA (Serial ATA) drives. This is much more capacious than the existing 16-drive drawer and LSI says a full Engenio rack can store 480TB of data with eight of these DE6900 enclosures filled to the brim with 1TB drives. Doubling up to 2TB drives, when LSI certifies them, would mean a 960TB rack.
The DE6900 uses Emulex's InSpeed SOC (System-on-a-chip) 422 Embedded Storage Switch and BR-2401 bridge products to provide Fibre Channel to SATA connections inside the enclosure. The SOC 422 is used for front-end Fibre Channel connectivity and the BR-4201 bridge for the back-end SATA to Fibre Channel linking.
The 7900 now supports concurrent iSCSI and Fibre Channel access, using 4 or 8Gbit/s Fibre Channel ports and a dual-ported 1Gbit/s iSCSI card. That means the array can consolidate iSCSI and Fibre Channel SAN storage.
Users are claimed by LSI to get a better insight into array operations with a new version of the Tek-Tools Storage Profiler product that would hopefully enable them, LSI Engenio says, to fix array problems in real-time.
LSI last updated the 7900 in April, giving it a six-monthly upgrade cycle. LSI also introduced a new low-end array, the 4900, in August and will deliver NAS head capability soon as well. From the way LSI is updating and broadening its array hardware and software offerings, it looks as if it wants to convince every mid-range storage array vendor to stop building their own kit and use Engenio gear instead. ®