First USB 3.0 hard drives fall short of SuperSpeed speed
Where did all the bandwidth go?
External hard drive makers Buffalo and Freecom are jostling to become the first firms of their kidney to kit out product with a USB 3.0 - aka SuperSpeed - interface.
Buffalo's DriveStation HD-HXU3 is a desktop unit that will come in 1, 1.5 and 2TB capacities. Freecom, on the other hand, will offer the XS 3.0, which will be available in capacities of "up to 2TB".
So far, so similar, but they differ on claimed speeds: 125MB/s in the case of the Buffalo, while Freecom is claiming 130MB/s.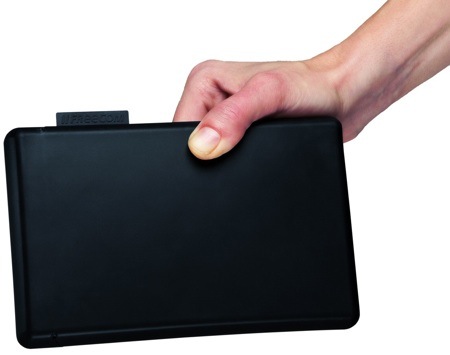 Freecom's XS 3.0: SuperSpeed but not full SuperSpeed speeds
Both are some way short of the 640MB/s - 5Gb/s - maximum throughput SuperSpeed was designed to support. The maximum does of course assume ideal conditions, but the two firms' numbers suggest USB 3.0 products aren't going to deliver quite the speed the bus' developers promised.
Even Buffalo and Freecom caveat their speeds with the phrase 'up to', suggesting you'll only get 125MB/s and 130MB/s with the wind behind you.
Still, these are first-generation products and both should deliver snappier file transfers that USB 2.0 can manage.
Freecom's drives go on sale mid-November, starting at £100. Buffalo didn't provide a price, and would only say that its offering will debut during Q4. ®
Sponsored: Detecting cyber attacks as a small to medium business