iPhone + naked ladies = headline gold
Makes you look, makes you stare, but they're still wearing underwear
Porn is finally giving the iPhone a good seeing-to with two applications branded by stars of the adult entertainment scene, making the two-handed nature of Apple's handset even more of an issue.
The apps come from Grindhouse Mobile, which has been pushing porn into punters' palms for years, but only with Apple's new-found laissez-faire attitude has the company managed to slip in a couple of porn-star-branded applications aimed at the iPhone user who still has a hand spare.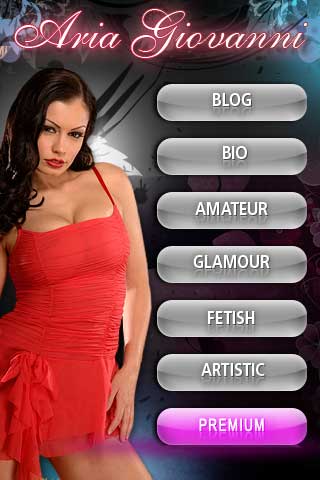 One app per girl - only the names change
Not that the girls are actually naked as such - the photographs and videos supplied are still only teasers, despite one of the applications costing 59 pence. To get live updates you'll need to subscribe to the premium service, about which we can tell you nothing as El Reg accounts declined to approve the necessary expenses.
As well as the inevitable blog from the girls (ready for that "I only subscribe for the articles" moment) there are photographs and videos of the semi-clad stars, along with an "amateur" selection: which surprised us as Sunny Leone and Aria Giovanni might not be career-minded girls, but surely they both count as "professionals" these days.
They won't remain alone for long, in any case - Grindhouse already has more stars lined up, and it will be mere moments before the competition joins in and the iPhone gets swamped in the same quagmire of mediocre pornography as the rest of the internet. ®