Battle erupts in Adaptec boardroom
Hostile investor wants it sold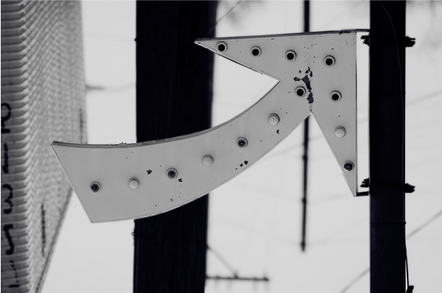 Analysis Struggling Adaptec faces a boardroom battle, as an activist investor attempts to force a company sale.
The story starts with Warren Lichenstein and his Steel Partners' hedge fund. They bought shares in troubled Adaptec in 2007, and waged a campaign to have the company sell itself and so release asset-value to shareholders.
Before this date, Adaptec's parallel server-storage adapters were facing decline from the rise in serial technologies. Attempts to grow Adaptec by getting into the NAS business through the 2004 acquisition of Snap Appliance for $100m were unsuccessful. It tried to sell the Snap business in 2005 when Adaptec's then CEO, Robert Stephens, retired, but couldn't find a buyer.
Incoming CEO Sundi Sundaresh then invested in the Snap line and new products were introduced. It was successful in a volume sense, but didn't do much for Adaptec's bottom line and the company continued to struggle.
Enter Steel Partners in 2007. There was a power struggle as Steel Partners fought for board representation and the opportunity to have Adaptec bought by another company. That also failed and there was an accord in October, 2007.
Adaptec's board was increased in size by one seat to nine positions. Steel Partners were given three of them with the rest occupied by so-called legacy directors, including Sundaresh. Jack Howard, co-founder of Steel Partners with Lichtenstein, became board chairman. His colleagues, John Mutch and John Quicke joined him on the Adaptec board. Both Steel Partners and Adaptec talked of increasing value for stockholders.
It seems though that the route to this for Steel Partners was financial engineering, whereas for Sundaresh and the other legacy directors it was product engineering and business strategy.
Next year, 2008, saw Sundaresh succeed in getting rid of the Snap business to Overland storage for $3.6m, closing the door on a $100m original investment and what must have been millions of product development dollars in between. It was deals like this that caused ESG's Steve Duplessie to comment that Adaptec bought companies, choked on them and then sold them for pennies.
A couple of months later, in August, Adaptec bought Aristos Logic for $41m and gained access to a scalable RAID controller ASIC (Application-Specific Integrated Circuit) business that, Sundaresh said, would help Adaptec strengthen its core business by increasing I/O performance and adding functionality to its controllers beyond RAID. The recent MaxIQ data conditioning announcement - in which Adaptec is adding a NAND flash cache to its controllers to speed I/O - is evidence that this strategy is coming to fruition.
Calendar 2008 didn't see Adaptec's fortunes improving. The recession struck that year and its financial 2009 results to March 31, 2009, showed annual revenues of $114.8m, down from the previous year's $145.5m. There was also an increased net loss of $14m, an unwanted increase on the previous years loss of $5.4m.
This year has seen renewed acquisition activity in the storage business, notably with EMC buying Data Domain for $2.1bn. It has also snapped up Kazeon for an undisclosed amount.