World's first motion-controlled headphones outed
SensMe tech makes comeback
Taking calls and listening to music through your mobile phone is now easier than ever, Sony Ericsson (SE) has claimed, following its launch of motion-activated headphones.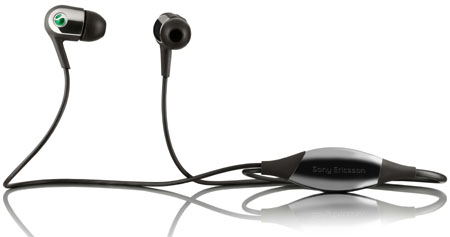 Sony Ericsson's MH907 cans use SensMe tech to monitor motion
Supposedly a world's first, the MH907 cans activate and end phone functions based on you slotting the earbuds into your ears or by taking them out, SE said.
For example, you can start listening to music by slotting both earbuds into your ears. Tunes can be paused by removing a single earbud. The process is exactly the same for answering and ending calls, SE promised.
The earphones are based on SE's established SensMe motion control technology, which the firm has already integrated into several of its handsets.
SE's W902 phone, for example, lets you skip through tracks and change the volume by shaking the handset.
The MH907 cans are 164cm long, weigh 25.3g and are compatible with most SE handsets equipped with a fast port connector.
A launch date or price hasn't been confirmed, but you will be able to pick between "Yellow/White" and "Titan Chrome" colours when the cans do hit the shops. ®