Ten sizzling gizmos survive economic nightmare
It's the holiday gadget season. Apparently
Five more to go
Pong iPhone Case: Yes, an iPhone Case was actually one of the most interesting items at the Holiday Spectacular.
But this is no ordinary phone case. Developed by Pong Research, the Pong iPhone Case attracts radiation emitted from the iPhone's antenna and directs it away from the user's head to minimize exposure. It's an idea that seems long overdue.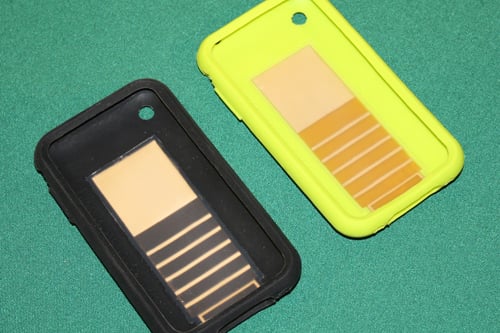 Pong iPhone Case
The Loop: It isn't for everyone, but The Loop is certainly a handy mouse for people who have connected a computer to their television.
It acts as a standard mouse, but doesn't need a surface. Instead, you can sit on the sofa and browse video and photo sites, control Windows, and even play games. While there are other "in-air" mice available, the ring-shaped design of the Loop feels very ergonomic.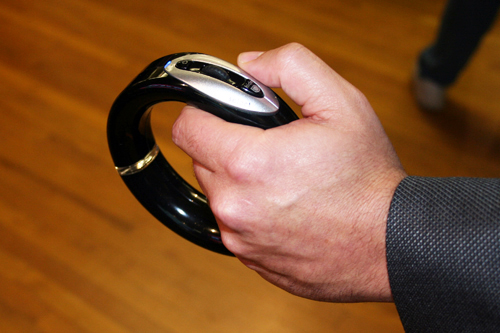 The Loop
TwonkyBeam: In the category of "everything everywhere," TwonkyBeam (from PacketVideo Corporation) is a free browser plug-in that offers an easy way to send video, audio, and photos from your Web browser to a TV (or other device) that is connected to your home network.
In other words, you can watch streaming video from sites such as NetFlix and Hulu without worrying about setting up a Media Center system or plugging your laptop directly into your television. You can even use your iPhone to control the video playing on your television.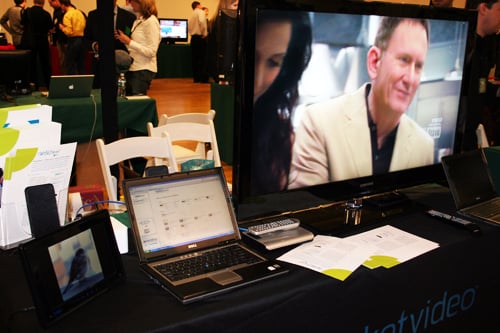 TwonkyBeam
Seagate FreeAgent Theater+ HD: Surprisingly, Seagate wasn't just showcasing bigger, cheaper hard discs. Instead, the company was showing off some new storage accessories that make your computer itself a little less essential.
The FreeAgent Theater+ HD is a docking station that connects to your TV via HDMI. Plug a compatible portable hard drive into the docking station and you can navigate photos and videos stored on your TV, all without a computer.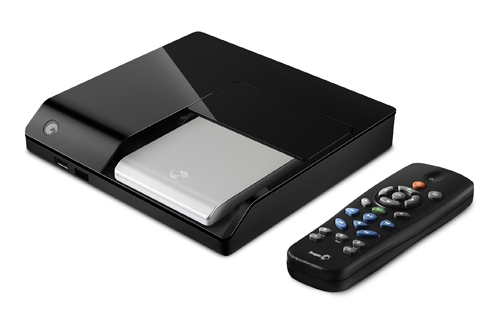 Seagate FreeAgent Theater+ HD
Nvidia 3D Vision: Nvidia drew a sizeable crowd on the show floor, thanks to a number of products using the latest Nvidia technologies.
The Zune HD (using the Nvidia Tegra) and HP Mini 311 netbook (using the Nvidia ION) grabbed show-goers' attention by displaying flawless HD on large flat screen television, but the company's 3D Vision glasses were the product that left people talking.
Nvidia reps were snapping pictures on the fly with a soon-to-be-released Fujifilm 3D camera, which uses two lenses to capture three-dimensional images. The glasses then rendered the images with fantastic depth. Impressive indeed.
But then the reps played a scene from Star Wars Episode IV that had been converted into 3D video - R2-D2 rolling by was truly a sight to be seen. These glasses might even make the prequel watchable. ®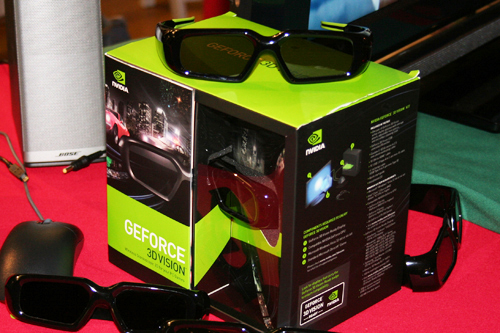 Nvidia 3D Vision