They don't call it Pepcom for nothing.
After a year of economic Meltdown, you might expect financially embattled companies to limit their investment in new technologies. But the mood was upbeat at New York's Pepcom Holiday Spectacular on Thursday, and there was no shortage of new consumer goodies, each designed to attract your year-end shopping dollar. Such as:
HP DreamScreen: The talk of the show was the HP DreamScreen, which at first sight looks like your basic digital photoframe.
But it's much more than that. Once connected to your home network, it can stream a variety of media: your photo collection, Pandora Radio, Facebook updates, the weather forecast, video, and so on. It's like a modern-day 3Com Audrey - only useful.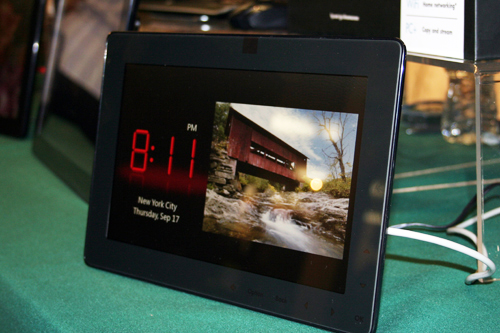 HP DreamScreen
ASUS Videophone Touch AiGuru SV1T: Every year we see companies launching new videophone setups. What we like about the latest videophone from ASUS is how simple it seems to be: The Skype rep pitched it as a videophone her mom was able to figure out.
The AiGuru is a standalone, touch-screen device that lets you make free video and voice calls to other Skype users. The quality isn't on par with what the Jetson's have, but it does the trick.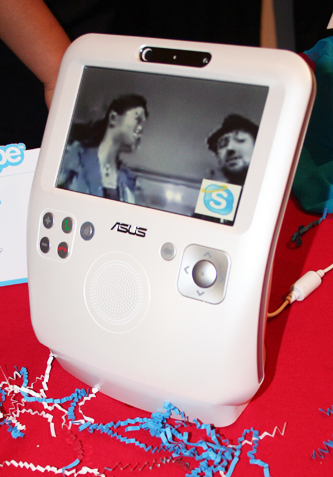 ASUS Videophone Touch AiGuru SV1T
FLO TV Auto Entertainment System: If there's one universal problem that we humans face, it's how to fit more time for television into our lives.
Fortunately, FLO TV is making strides in this area. The company is known for delivering live TV to mobile devices, and it offers many familiar channels, such as NBC, ESPN, and Nickelodeon.
Now FLO TV has partnered with Audiovox to deliver live in-vehicle television throughout the US. So rather than talking to your kids on those long drives to the store, you can just flip iCarly.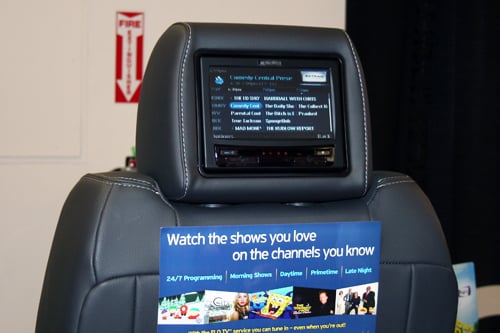 FLO TV Auto Entertainment System
ContourHD: The VholdR ContourHD is a super light, super simple "wearable" camcorder. Weighing just 4.3 ounces, it clips onto a bike helmet, ski goggles, or pretty much anything you want, and then captures high definition video from your perspective.
It keeps things simple by offering just a single, sliding on/off mechanism, and it can record up to eight hours of video. Just be careful where your eyes wander to.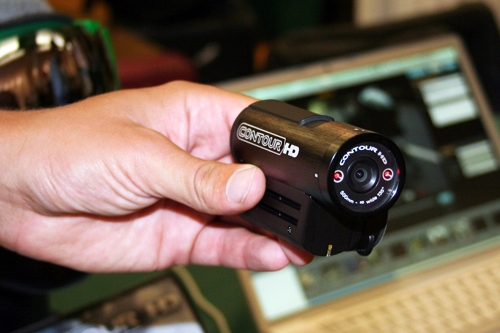 ContourHD
HTC Hero: When the Hero hits the Sprint network on October 11th, we'll have two US carriers with Googlephones. But it remains to be seen if, after such a slow start, Android will gain US traction.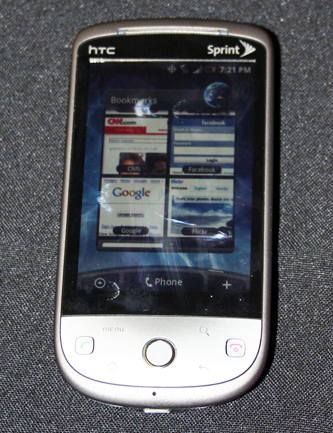 HTC Hero
Sponsored: Webcast: Simplify data protection on AWS