Xiotech gets $10m funding fillip
For 2010 product building on Emprise and ISE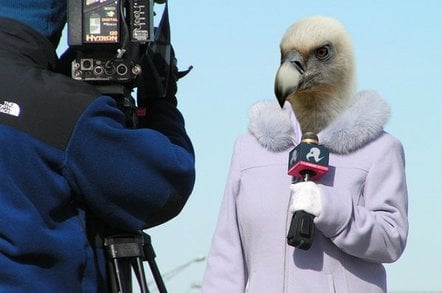 Seagate spin-off Xiotech has raised $10m in a funding round along with a $10m credit line. It will use the cash for product development.
Xiotech bought the Advanced Storage Architecture Group from Seagate, and got access to the Integrated Storage Element (ISE) sealed canisters of disk technology used in its Emprise systems, in November 2007. This was funded with a $40m investment raised a month later by an investor group led by Stephen Luczo, Seagate's then chairman and now CEO.
So, 22 months later, with Emprise systems selling alongside the preceding Magnitude storage arrays, and with 1,000 Emprise products sold, Xiotech has had to return to the funding well for another ten million in equity financing. If that's not enough there's another ten available as a loan.
Kudos to Xiotech for being able to raise the cash, albeit from undisclosed investors. It's going to use the cash to bring new products to the market in 2010 that are complementary to the Emprise and its ISE technology and build on that product line.
It says: "The new financing is designed to build on the company's vision for the next generation of storage architectures, in which organisations can more easily increase storage capacity or storage management functionality without being locked into the closed storage systems sold by most large IT vendors today."
Casey Powell, Xiotech's President and CEO, said: "We believe the positive reception the marketplace has given the Emprise product line indicates that customers recognise storage systems should be able to largely manage themselves, and should be expandable in increments. They should not require expensive and disruptive 'forklift upgrades.' That's why we're going to continue to advocate for our storage vision, and this additional funding will help us realise these goals."
The positive reception to Emprise is all very well, but obviously not enough for planned developments. It's $10m - $20m short of what Xiotech now needs to develop the product concept further. We're not looking at an incremental improvement to Emprise, but we might be looking at Emprise mark II.
Back in July, Eric Lomascolo, Xiotech's director of product management, wrote a blog that could be taken to mean, as we wrote at the time, that Xiotech wanted to introduce a product with self-configuring ISEs which have different personalities and can be mixed and matched in the same system under a central management facility.
Something's bubbling in Xiotech's product development pot but it isn't quite ready and needs another infusion of cash before it can raise its head above the parapet. Let's hope it's worth the wait and delivers the revenue bucks Xiotech needs. ®