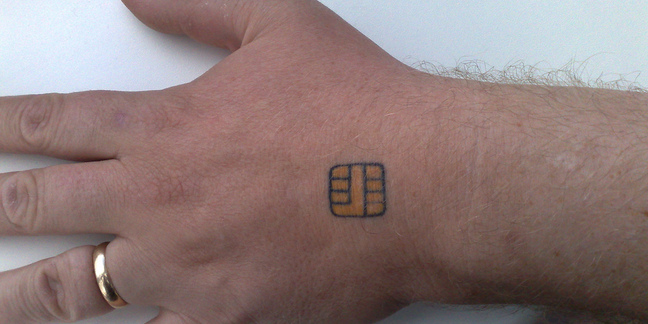 The Advertising Standards Authority has rejected a complaint about a NO2ID advertisement which warned of the likelihood of personal information leaking from the proposed National Identity Register.
The ad showed a man's face with an apparent boast of how he can access what he wants on the register and sell information on it to private investigators and journalists.
A reader of the New Statesman magazine complained to the regulator on two grounds. Firstly the complainant said that the ad misleadingly exaggerated the information held on the database and how staff could access it; and secondly that it was offensive to people who worked on the database and suggested they were corrupt.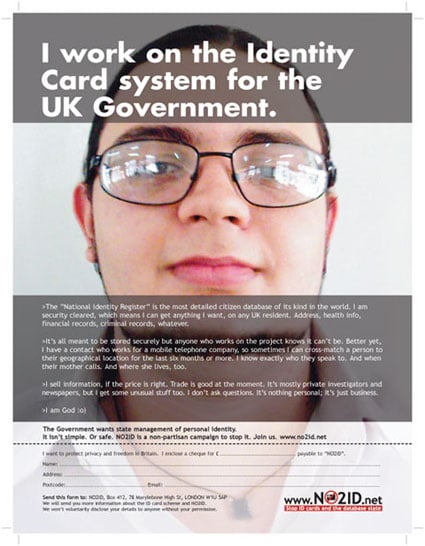 Would you buy used data from this man?
NO2ID told the ASA that since the database did not exist, it was hard to accuse them of exaggerating. The organisation offered evidence from Schedule 1 of the Identity Cards Act of 2006 to show what information was likely to be held and how it could be cross-referenced.
In response to the second accusation NO2ID said that "I work on the Identity Card system" suggested a development role rather than just a user, and that the text was meant to be read as an online boast. The advert has run since 2005 without a previous complaint.
The ASA said today that neither part of the complaint had been upheld. ®
Sponsored: Ransomware has gone nuclear