A Geeks Guide2 ...SCWCD 5
40% discount at Reg Books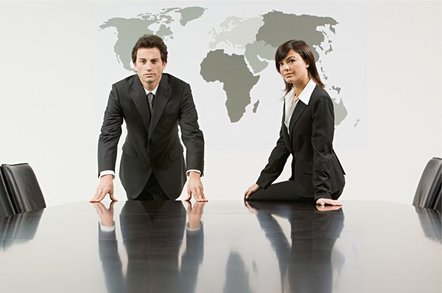 Geeks Guide2 In the current circumstances in which we all live and work, certifying your skills is not exactly the worst idea in the world. This week on GG2 we're offering a 40% discount on the SCWCD Study Companion - Second Edition, the book which has generated a buzz in the Sun community.
As you'll have probably guessed, the SCWCD Study Companion is a guide for those looking to prepare for the Sun Certified Web Component Developer exam (310-083 or 310-084). Compact enough to carry to and fro, it comes in at over 600 pages and contains all the theory and notes on how the Web container works, and some top-notch hints and tips on the questions you can expect in the exam.
The book has been structured to provide you with a complete and thorough understanding of all the exam topics. Each subject matter is introduced with the basics, using a step-by-step approach and content is split into manageable chapter sizes with clear goals. Every chapter concludes with a series of excellently crafted questions to reinforce everything you should have read, and what trick questions to look out for in the exam.
Excellently organised and perfect for a skim read prior to your exam, the guide is complete with over 80 diagrams and figures which help summarise key ideas and important schemas. While it isn't a deal clincher for everyone, it sure becomes handy if you fail to remember XML elements or attributes.
When you feel that you're ready you can take an online mock exam. Created by the author himself, the exam is not as forgiving as some and tests you in such as way as to give you a baptism of fire for the real Sun exam. We highly recommend that you feel fully prepared before taking this mock as it can be quite an eye opener if you go in to it half-hearted.
So - If you're thinking of certifying, the SCWCD Study Companion is available now at Register Books for £17.99 - saving you £12 on the list price and all orders are dispatched same working day.
*Offer correct at time of going to press. Offer covers selected title only. Terms and Conditions apply.