Tandberg Data tells channel 'have some of DAT'
Jumps on HP's DATwagon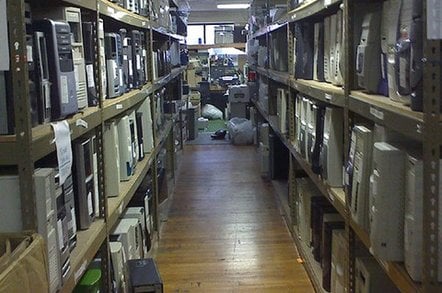 Contrary to any idea that manufacturing and selling removable RDX disk drives meant Tandberg Data was against SME tape products, the company is going to sell DAT drives and media products through its channel.
Tandberg Data is working closely with HP on the release of DAT 320, the latest format, later this year. DAT (Digital Audio Tape) is in its 6th generation, and has an 8th generation DAT 640 format scheduled to follow DATA 320.
More than 16 million DAT tape drives have been sold and the current installed base is believed to be in excess of six million, which makes DAT the most popular and successful tape technology, numerically speaking, ever.
The previous generations were DAT 160 and DAT 72, storing 160GB and 72GB respctively, which Tandberg will now sell, meaning both drives and media. DAT 160 has a WORM (Write Once; Read Many) capability making it suitable for archiving data that has to be kept in unaltered form.
DAT 320 tapes should be able to store 320GB of data and back it up at 86GB/hour with 2:1 data compression.
HP by the way is an OEM customer for the RDX QuikStor removable disk drive products manufactured by Tandberg Data under license from ProStor. Both DAT and RDX products are for small and medium enterprise data backup and restore. Both HP and Tandberg are hedging their SME backup technology bets.
The tape market is consolidating before our eyes into DAT for the SME customer and LTO for enterprises. There are still two niche mainframe tape formats from IBM and Sun/StorageTek but they don't sell in the open systems space; and so far IBM and Sun/StorageTek have largely convinced mainframe customers that LTO tape isn't good enough for their needs.
HP is involved with the LTO Consortium, and thus well placed to keep on wringing cash out of the declining open systems tape market as it contracts to a DAT and LTO duopoly.
Tandberg is now involved with both formats too and well-placed to continue its recovery from past difficulties.
DAT 72 and DAT 160 drives are available through Tandberg Data's channels, with the DAT72 drive having an Estimated Street Price (ESP) of $499, and the ESP for the DAT160 starting at $749. Both include a three-year warranty and one-year Advanced Replacement Service. ®