Sim-free Palm Pré pre-orders tip up in UK
Yours for at least £450
Palm's must-have new smartphone, the Pré, has popped up for pre-order on the websites of two different UK-based retailers.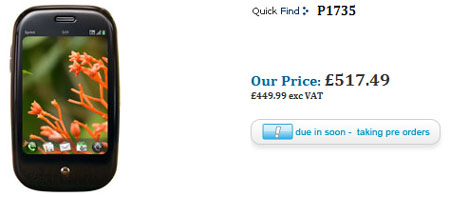 Blighty's gadget-mad can pre-order a Pré through Handtec
HandTec is now accepting advance orders for £517.49 ($856/€588), while mPhone will put a Pré aside on your behalf for a slightly more pocketable £449.98 ($827/€568).
Both retailers list the Pré as a Sim-free device, but neither has indicated when the first UK deliveries will be made.
Neither Palm nor O2 – which has a UK exclusive on the Pré – have confirmed when the device will officially be available to buy in the UK, or how much it will cost.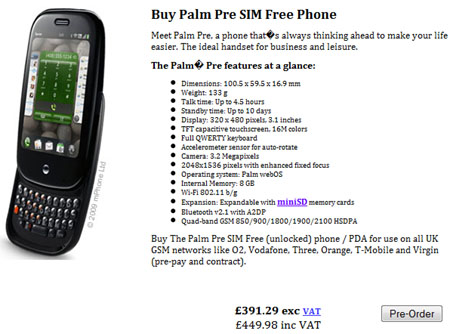 ...or through mPhone
Expansys, another online retailer specialising in smartphones, still lists the Pré as merely "coming soon". The retailer hasn't stated a potential Pré price. ®