NetApp brushes up entry-level
Slashes budget model price, clears way for new FAS2040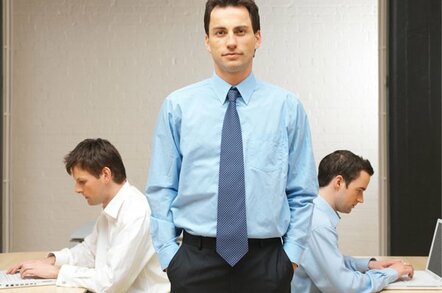 NetApp has announced a new mainstream FAS2000 array and dropped the price of its entry-level FAS2020 product.
There are three main NetApp storage array product families: the high-end FAS6000, mid-range FAS3000 and low-end FAS2000. There were two FAS2000 products: the entry-level FAS2020 and the larger FAS2050 with 20 internal drives, up to 104TB capacity (1TB drives), CIFS and NFS access and more I/O ports compared to the 68TB FAS2020 with its 12 internal drives.
Step forward the new FAS2040 with 12 internal drives, like the FAS2020, maximum capacity of 136TB, and twice the performance, claims NetApp. Well then, why do we need the 2050? It can have 20 internal drives compared to the FAS2040's 12, eight GigE ports compared to the 2040's four, eight Fibre Channel ports compared to the 2040's four, and eight on-board SAS ports compared to the… wait for it… 2040's four.
The 2050 also has 10GigE, FCoE, and Multipath expansion support which the other two FAS2000 boxes don't, so it is not replaced by the 2040.
NetApp suggests the 2050 is good for specialised storage deployments, the 2040 is for distributed and mid-sized deployments, with the 2020 being for "value-oriented customers."
The 2040 has, NetApp says, the performance and capacity to handle both Windows consolidation and virtualisation workloads on the same system. The channel ordering process for the 2020 has been simplified. Hopefully the price drop and easier ordering, with a reduced number of SKUs, should increase its sales volume.
NetApp did not say that this FAS2000 announcement enables the products to have the multiple heads supported by ONTAP 8, so we can expect another announcement in the months ahead dealing with that.
On announcement in 2007 the starting price for the FAS2020 was $12,100 and that for the 2050 was $24,920. The 2020 is now priced from $7,920. No pricing was revealed for the 2040. Both systems are available now. ®