B&W launches Zeppelin Mini
Iconic airship styling discarded
Some two years after audio firm Bowers & Wilkins launched its iconic Zeppelin iPod speaker system, the company has launched a smaller version – the Zeppelin Mini.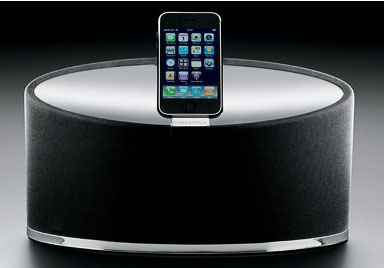 B&W's Zeppelin Mini: half the size of the original
The original model measured 640mm from end-to-end, yet the smaller model's width is a more table-top friendly 320mm.
However, the Zeppelin Mini looks nothing like its predecessor because B&W have opted for a design more akin to a squashed version of London's Olympic stadium.
The Zeppelin Mini boasts several new features, though, including an iPod docking arm that's able to rotate through 90° - ensuring you can access the Apple player's Cover Flow menu system.
Other design changes include the ability to stream music to the Mini directly from your PC or Mac through a USB connection. This means you can also simultaneously sync your iPod to your PC, B&W added.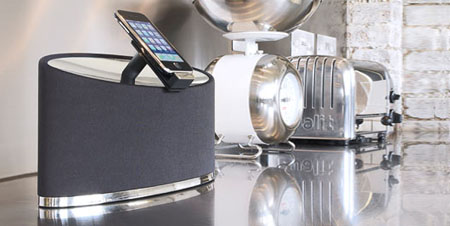 Does not look like an airship...
In terms of acoustics, the Zeppelin Mini has two 75mm drive units, a frequency range of -6dB at 38Hz and 20kHz, and an amplifier power output of 36W.
Bowers & Wilkins Zeppelin Mini will be available in the UK next month for £299 ($494/€340). ®