IOD: Slash UK.gov IT, save public cash
Abolish ContactPoint and ID cards? Nooooo!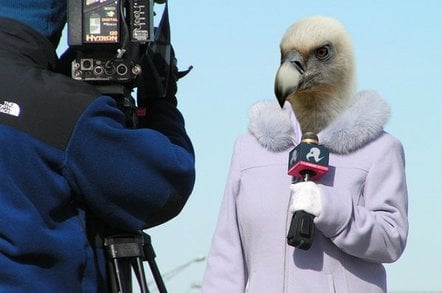 A report by the Institute of Directors and the TaxPayers' Alliance says that cutting government IT projects could slash millions from public spending.
Proposals include abolishing Building Schools for the Future, ContactPoint, the NHS National Programme for IT and ID cards. Becta, the technology organisation for the education sector, could be scrapped and spending on consultants halved, the report claims.
It says that abolishing Building Schools for the Future could save £2.3m from 2010-11 onwards, and that current progress on the programme makes its objectives "increasingly uncertain". Capital investment in schools should be their responsibility and when sustainable public finances are restored, investment in schools infrastructure can resume.
The £224m set-up cost of the ContactPoint children's database cannot be recouped, but the report claims that scrapping the scheme would save £44m from 2010-11 onwards.
It also estimates potential savings on the NHS National Programme for IT of £1.181m from 2010-11 onwards, saying they were made on a "cautious basis" because the costs of contract cancellation fees are unknown. It would be "surprising" if they exceeded the remaining £900m value of the contracts, or £300m a year, it says.
Scrapping the national ID card scheme would save an estimated £55m from 2010-00 onwards. The report claims that because the government's costs for the scheme, estimated to reach £175m by 2018-19, do not include the costs of biometric passports, nor costs common to biometric passports and ID cards, the saving are likely to be a "cautious underestimate".
The proposals extend to the abolition of public bodies including Becta. The report claims that the agency has had "negative consequences" for many schools, stopping them from organising IT facilities and programmes as they see necessary.
It claims that the organisation hinders an open and competitive market, and that if schools allocated money directly, they could purchase the equipment that they required according to their needs. It estimates that abolishing Becta would produce a saving of £11m.
It also says that although some use of outside consultants is beneficial, their use should be halved, saving £1.1m.
Miles Templeman, director general of the Institute of Directors, said: "Any cut in spending naturally has the potential for some pain, but our list shows that large sums can be saved without hurting vital services. We hope this will start a serious public debate about the best ways money can be saved, and whether the state needs to withdraw from certain activities it can no longer afford."
This article was originally published at Kable.
Kable's GC weekly is a free email newsletter covering the latest news and analysis of public sector technology. To register click here.