Vodafone's Access Gateway denies access
Tiny cells, big problems
Vodafone's femtocell deployment, termed the Access Gateway, has been plagued with issues prompting users to think fondly of the days when they had no coverage at all.
The Access Gateway is a 3G cell which plugs into the punter's broadband connection and provides 3G coverage for voice and data. At least, it does when it's working; but Vodafone can't seem to keep its service operational for more than a day or two before the system exhibits the kind of faults not seen since the days of analogue mobile phones.
Most disconcerting of these was yesterday's outage which resulted in callers being heard clearly, but those called being unable to make themselves heard at all. On that occasion at least those called were aware that a problem existed - previous faults have resulted in calls simply not arriving at all despite apparently solid connections.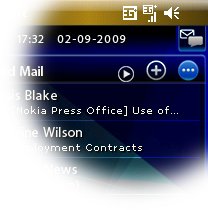 A 3G signal, but is there a 3G connection behind it?
Vodafone has sent text messages to users apologising for the problems, and on Wednesday sent out an alert that all the Access Gateways would be reprogrammed overnight. Still, at the time of writing (Friday) the service remains offline, and those who've stumped up £160 remain disconnected.
And that's the problem. There can't be many people using femtocells in the UK - the Vodafone Access Gateway is the first to be made available - but those few are early adopters who have been prepared to shell out their own money to get network coverage, which is now being denied. The concern is that these problems will reflect on the whole concept of femtocells, or at least that Vodafone is charging punters to take part in an extended trial of the technology which isn't going terribly well. ®