Ricoh GR Digital III compact camera
For those who take their image seriously
The digital zoom is okay at around x2 magnification, but we'd recommend moving closer to the object if you can. The extra long exposure times means the GR Digital III is superb for night shooting, although bear in mind, that if you use the longest exposure setting (180 seconds), you have to wait an additional three minutes for the data to be written to the card.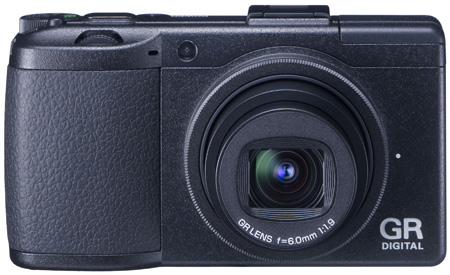 A fully customisable quality compact, anyone?
The flash is powerful, with an operational distance of 20cm-3 metres. Ricoh allows you to adjust the flash level in increments ranging from full power to 1/64th and this really makes a difference to the finished result. The Dynamic Range Double Shot mode is both subtle and effective, and does a good job in preserving detail and enhancing tonal range.
Verdict
The Ricoh GR Digital III is a great camera for the person who puts performance and control over fancy features. It offers superb handling, fantastic customisation and really lets your creative juices flow. The one drawback is the price, especially when you consider that the suggested retail price of the GR Digital III is £70 more than for the Canon EOS 1000D DSLR. Then again, you can't stuff the latter in your pocket. If you want a compact that offers top-notch performance and can find the GR Digital III for a discounted price, then you'll have bagged yourself a winner. ®
Sponsored: Quit your addiction to storage

Ricoh GR Digital III compact camera
Fantastic customisation, superb handling and performance. What's not to like? Well, the price is rather steep, even for high-end a compact.