Linutop upgrades Linux micro-PC line
Beefier CPU for version 3
French Linux hardware specialist Linutop has added a new member to its family of wee desktop computers based on the open source operating system.
Simply dubbed the Linutop 3, the new machine incorporates a VIA C7 processor running at 1GHz. It has 1GB of DDR 2 memory, expandable to 2GB, and 2GB of solid-state storage. Not enough, you think? You can add more using any of the PC's six USB ports, and there's a pair of Sata connectors inside.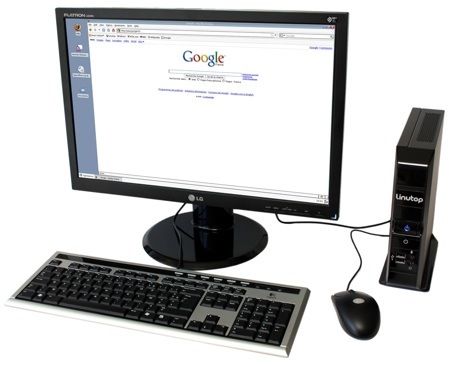 Linutop's Linutop 3: bigger, beefier than before
Since the box measures just 235 x 236 x 55mm, there's not an awful lot of room in there, we suspect. Still, you should be able to cram a small drive in there.
With those dimensions, the Linutop 3 is slightly larger than its predecessor, though it sports more ports: two more USB connectors, DVI and VGA, and Gigabit Ethernet, up from 10/100Mb/s on the 2. There are two input and two output 3.5mm audio sockets.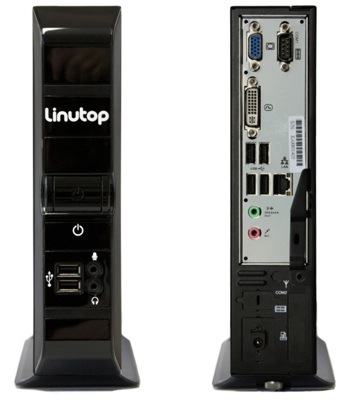 Designed for open sourcerers
The Linutop 3 is designed for folk who want a compact box but one that has a little more welly than the very compact Linutop 2 can provide.
Available now, the Linutop 3 costs €340 (£244/$501) direct from the company. ®