EMC swallows indexer Kazeon
Acquisition machine rumbles ever onward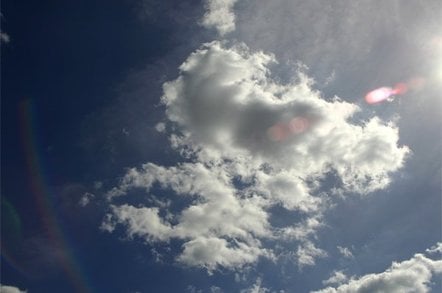 EMC is buying eDiscovery data indexer Kazeon, thereby getting its hands on the OEM source of NetApp's Information Server 1200 appliance.
Privately-owned Kazeon was founded in 2003 by CEO Sudhaker Muddu, chief technology officer Anurag Maunder and software director and architect Christos Tryfonas. The idea was to build an index of all the unstructured information stored across an organisation's servers, desktops and notebooks.
This index also classified information, and would be used in eDiscovery and compliance tasks where all data about a certain topic would need to be identified and listed. Information that could not be deleted could be safeguarded, put on legal hold in eDiscovery terms.
The eDiscovery benefit was that you didn't need highly-paid lawyers trawling through your drive arrays looking for data, and you didn't need them to run a first-stage classification either. Kazeon saved businesses money.
The firm went through three rounds of funding, the last for $21m in August 2006, raising a total of $44m. It provided software and an Information appliance to customers and partners, amongst whom were Data Domain, now an EMC company, NetApp and Quantum. The software was updated and expanded, with Exchange data being added to the unstructured files originally supported.
Domino support was added in July with SharePoint having been supported from June. Document content repositories, such as Documentum's, are supported also, as is Lotus Notes.
EMC has its CMA, Content Management Division, with its Documentum product set and SourceOne, announced in April as an extended eMail archiving product. This has its SourceOne Discovery Manager and Collector modules.
Kazeon will be incorprated into the CMA organisation and its technology integrated into SourceOne. Sudhakar Muddu said: "Becoming part of EMC is the right strategic move for us – giving us the resources of a world-class leader in information management to effectively take our market vision to the next level. We are excited about this acquisition."
It sounds as if the founders will remain with the business, then.
Kazeon didn't see itself building out an all-inclusive archiving, compliance and eDiscovery product, although that was the way suppliers, such as EMC's Documentum, Mimosa and MimeCast were going. Indexing was becoming a standard piece of a 3-layer inclusive product.
The top layer is data capture, targetting all forms of unstructured data. The middle layer is platform services such as indexing, search, eDiscovery, retention policy management and so forth. The bottom layer is the actual storage.
MimeCast is already providing this as a cloud-like, utility service. There is the obvious prospect of EMC doing the same, via Atmos, and have Kazeon provide the indexing service, alongside the other platform services, for data stored in an EMC product - or service - cloud.
The acquisition cost wasn't announced. We might suppose that Kazeon was profitable or nearly profitable and guesstimate a price of $60m to $100m; a nice return for the founders and venture capital backers.
EMC will become much stronger competition to Mimosa, MimeCast and other archiving, compliance and eDiscovery product suppliers. NetApp will presumably have to end-of-life its Information Server 1200 product and look elsewhere for that technology. The idea of it OEM'ming product from arch-rival EMC is untenable.
The transaction is expected to complete this quarter, and shouldn't have a meaningful impact on EMC's 2009 revenues. ®