iRiver e-book reader spied online?
Looks a lot like Kindle...
Images of what is thought to be an iRiver e-book reader have appeared online.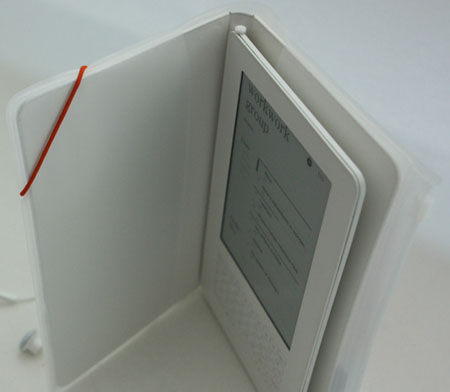 iRiver's Story e-book reader?
Rumoured to be called Story, pictures of the gadget were posted on an online forum alongside a raft of rumoured technical specifications.
Designed to support a range of file formats, including ePub, XLS and PDF, Story apparently has a 6in display and integrated Qwerty keyboard, the combination of which makes iRiver's device look strikingly similar to Amazon's Kindle.
The Story is also alleged to have a comic-strip viewer mode. The gadget's internal battery supports up to 9000 page turns, the poster added.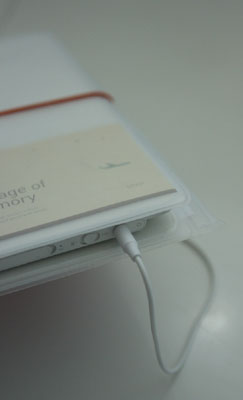 A zip-lock style case is included
It isn't clear if the device has any user-accessible storage, but the forum poster added that Story can support memory cards of up to 32GB in capacity.
The Story is currently being prepped for sale in Korea later this month, according to the forum poster, priced at up to KRW400,000 (£198/$322/€225). Story launches for North America, Europe, Russia and Australia are also being planned by iRiver, the forum poster added. ®