Cisco predicts swift California ramp
Faster than a LAN switch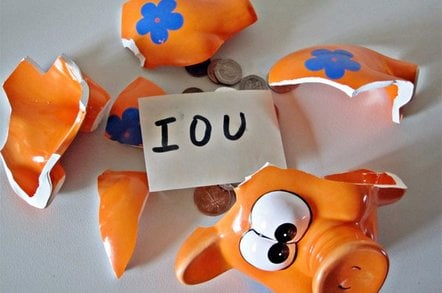 Without any server product announcements to speak of this week while VMworld is raging in San Francisco, networking giant and server wannabe Cisco Systems trotted out its first customer for its "California" Unified Computing System.
It also had one of its big implementation partners to talk about how the sales ramp was going. Or, rather, to not really talk about that much at all. Instead, they rehashed the whole theory (and now practice) of server, storage, and network convergence. There were a few bread crumbs of data in the customer Webcast, which is why El Reg keeps us around. Otherwise, you would have to listen to all of the marketeering and be driven to stab a pen through the back of your hand while waiting for someone to say something real.
Cisco has been pretty vague about when it thinks the UCS products will add to its top and bottom line in an appreciable way. My own estimates - based on a survey of IT managers done by Goldman Sachs in July, after the UCS gear started shipping in June - are for Cisco to sell around 10,000 blades this year and maybe 100,000 blades in 2010 to get maybe a 1 per cent share of server revenues worldwide.
That probably seems optimistic to Cisco's server competitors, who are thinking (and definitely hoping) the number will be a lot closer to zero per cent. But Cisco is optimistic. In a question and answer session after the Webcast blah blah blah, Soni Jiandani, vice president of marketing for Cisco's server access virtualization group, said that a lot of the initial implementations of the UCS boxes were for side-by-side installations, which means customers can install the gear and move their workloads over at will after they get familiar with the integrated management and virtualization of the UCS box.
(The UCS has Cisco server, storage, and network management tools embedded in the top-of-rack switches. It puts VMware vSphere 4.0 on the blades. It adds the Nexus 1000V virtual switch between the blades and the switches. And there's a BladeLogic application management tools from BMC in the mix as well. Cisco is offering its B-Series blade and C-Series rack servers, some models of which have a special memory expanding ASIC on board).
Jiandani said that two data points were important in Cisco's history when trying to reckon how quickly the UCS products would ramp. Cisco jumped into LAN switching, and it took three years to move it from a business that generated maybe $1m a month to one that cranked out multiple billions of dollars per year. And then there is IP telephony, which has taken from three to five years to go from peanuts to billions.
"I feel pretty optimistic about seeing this business become mainstream in a quicker timeframe," Jiandani said referring to the UCS products. And despite the conservative nature of most IT shops, particularly in a down economy where every dollar counts, she said that Cisco is seeing customers that have an appetite for innovation and cost cutting. "This is driving not just consideration, but trials and then adoption."
Earlier in the call, Jiandani reiterated that Cisco has over 1,000 customers who have implemented its Nexus 7000 switches, and that a third of them have implemented unified Fibre Channel-Ethernet fabrics. She added that there are "well over 100 customers" who have deployed the Nexus 1000V virtual switches, which is new data. She did not give out any details about how many UCS machines have shipped, although I asked.
Cisco's first customer for the UCS boxes was Tutor Perini, a 7,500-person, $5.5bn construction management company located in Sylmar, California, and its experience with this first customer is probably not indicative of how all UCS deals will - or should - go down. According to James McGibney, the data center lead at the company, the IT department was in the middle of consolidating five different data centers when Cisco was just coming out of its development phase for the UCS products, and just for giggles, Tutor Perini added the UCS to the other server proposals in the "stare and compare" phase of product selection. And after hearing the sales pitch, and looking at the iron, Tutor Perini decided that UCS was exactly what it needed to take control of its VMware server environment, which was linked into an 83 TB set of EMC disk arrays. (There's that triumvirate again: Cisco, VMware, EMC).
"It was a gamble, but it wasn't that big of a gamble," said McGibney.
The company started out with four UCS chassis and 22 blade servers (which ones, we don't know), and it's most of the way through an eight-month data consolidation project. Two of the five data centers get moved over within the next month, and the company now has enough server capacity to grow its workloads by about 30 per cent over the next five years.
McGibney said that in early tests, Tutor Perini could cram about four times as many virtual machines per blade using the UCS servers as it could expect with off-the-shelf Xeon 5500 boxes, and he said that the footprint of the machinery in the data center will collapse by about 60 per cent. Even without taking into account power and cooling savings, McGibney believes that the UCS machines will save it around 68 per cent in capital and operational costs over three to five years.
That's one customer Cisco will talk about. Cisco also mentioned that the Resorts World casino and hotel complex in Singapore had picked UCS for its infrastructure, and that Taser, the maker of stun guns that has launched a side services business for law enforcement agencies to manage their evidence called Evidence.com, is using UCS in that new business.
What happened to Intel, which was trotted out on launch day as an early customer? What happened to Merrill Lynch? Bank of America? What happened to Workday, the online ERP software supplier created by PeopleSoft founder Dave Duffield? What about Cisco's own UCS implementation? Presumably these all went swimmingly, as all IT projects always do in Webcasts. ®