PS3 Slim unscrewed
iFixit takes latest console to bits
As postal services the world over prepare for an flood of PlayStation 3 Slim deliveries, the guys at iFixit.com have already taken a screwdriver to Sony's latest console.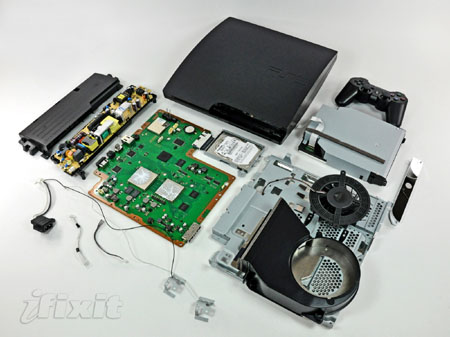 iFixit took the PS3 Slim to bits
Sony's chief design focus for the PS3 Slim was more effective heat dissipation, iFixit concluded after taking the Slim to bits.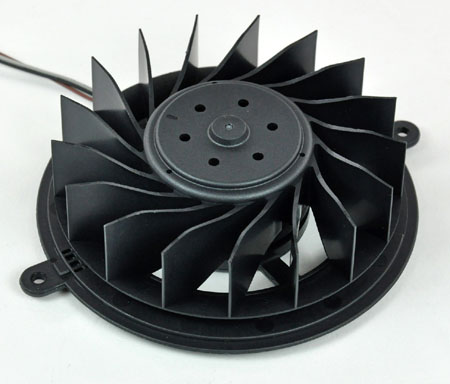 One for the fans
To achieve this, Sony used a large piece of custom-moulded plastic to route air from the console's fan to its heatsink. The fan, iFixit discovered, has a "massive" 95mm diameter and employs a "whopping" 17 blades.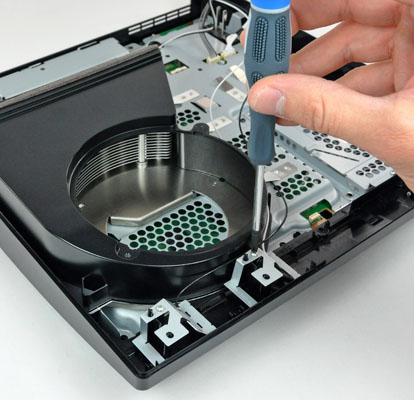 The cooling assembly minus fan
The console's interior is dominated by the fan, heatsink and a "desktop computer-sized" Blu-ray drive, iFixit added.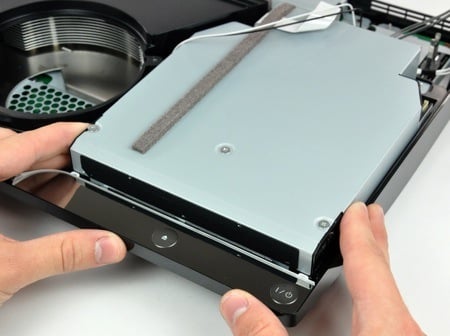 The Blu-ray box