Nokia smartphone-cum-web tablet re-emerges
Maemo-based smartphone or N810 successor?
Old rumours that Nokia is looking to replace Symbian with the Linux-derived Maemo OS on it smartphones have been re-stoked following publication of what's thought to be the phone firm's latest smartphone-cum-internet tablet.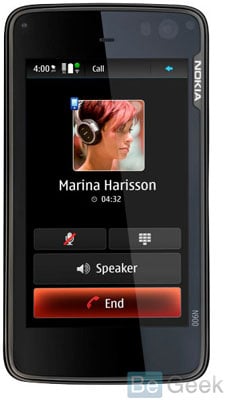 Nokia's N900 (above) could replace the N810
The latest device is branded the N900 and, according to the mole that leaked the image to website Be Geek, is set to replace Nokia's N810 internet tablet – reviewed here.
If true, the N900 should also be considered an internet tablet, meaning Nokia's decision to run Maemo on the device – which hasn't been confirmed, we should point out – is nothing new.
Maemo has been around since 2005 and was originally designed for use on Nokia internet tablets.
However - and this is where things get confusing – the N900 was also tipped as a possible N97 successor back in May.
And if this is the case then it may be an indication that Nokia hopes to replace Symbian with Maemo on its smartphone devices – as was rumoured earlier this month.
In terms of features, the mole said that the N900 sports a 3.5in display, an integrated GPS chip and accelerometer, and a 5Mp camera. The N900 is also thought to include 32GB of Flash storage.
Few additional features can be gleaned from the image, although given that the pictured caller appears to be wearing Nokia's BH-604 headphones, it's reasonable to assume that the N900 supports music streaming over Bluetooth.
The Finnish phone giant is currently preparing for next week's Nokia World event, where the N900 could well be officially launched alongside Nokia's first laptop, the Booklet 3G.
®