EMC doubles up mainframe VTL capacity, throughput
Still lags behind IBM though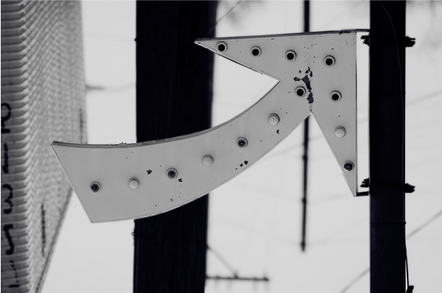 EMC has doubled the capacity and throughput of its mainframe virtual tape library (VTL) but it still lags behind IBM. It does exceed Sun's VTL capacity, though.
The EMC DLm (Disk Library for mainframes) now supports up to 1.2PB of raw and usable capacity. EMC says that's almost 3PB compressed capacity, and 1.2GB/sec throughput, by using up to six so-called virtualisation engines. A fully configured DLm needs 13 cabinets.
Sun's VTL PLus 2.0 offers up to 896TB of raw capacity and a 2.4GB/sec throughput on five 19-inch racks. IBM's TS7530 Virtualisation Engine offers 1.7PB raw usable capacity; 3.4PB with 2:1 compression, and up to 4.7GB/sec read bandwidth and 4.4GB/sec write bandwidth.
EMC has improved the DLm's software by adding enhanced administrator support with Secure Remote Services. EMC's Customer Service can directly connect to a customer's DLm system through a secure IP connection for faster support. Customers can also send off log files, alerts and activities to the EMC support centre for quicker problem resolution. That seems pretty basic, and also pretty necessary. What happened before? Did an EMC support person have to visit the customer's data centre to get this stuff?
EMC says the latest version of DLm software tracks the status of every tape volume in the system and makes that information available within each system. These logs can be replicated to off-site DLm systems, enabling customers to know which tape volumes are usable for their disaster recovery procedures. EMC claims that: "This feature is unique to the industry, providing a key competitive advantage over other mainframe virtual tape libraries."
There's better reporting too. The new DLm is available immediately but no pricing information was released.
There's no deduplication on these boxes, by the way. Where they are used in a disk-to-disk-to-tape environment that's not surprising. EMC is positioning the DLm as a tape replacement device though, and it also has a dedupe-everywhere strategy. That dedupe tide hasn't washed up onto its mainframe VTL shore yet.
Mainframe VTL competitor Shoden has a deduplicating mainframe VTL. It uses a Data Domain dedupe engine writing to HDS drive arrays.
Maybe EMC's DLm needs a Data Domain push? ®