Nokia launches laptop
A first for the phone giant
Following months of speculation, Nokia has officially launched its first laptop - Booklet 3G.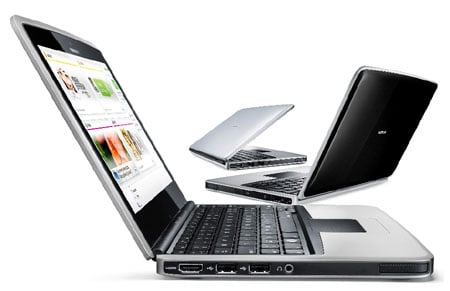 Nokia's Booklet 3G: 10in display, 3G and an HDMI port - all within an aluminium chassis
Described by Nokia's Executive Vice President as a "natural evolution" for the formerly phone-only firm, today's surprise announcement sees the Finnish phone firm unveil a machine with a 10.1in HD-ready display.
Booklet 3G's body measures less than 2cm thick, Nokia promised, and the machine weighs in at 1200 grams.
Sadly Nokia is keeping mum on the machine's full specifications for now, but it has confirmed that Booklet 3G will be based around an Intel Atom processor and feature an impressive 12 hour battery.
All this will be contained within an "ultra-portable aluminium chassis", Nokia promised.
Integrated into the chassis will be a suite of connectivity options, Nokia added, which will include 3G, Wi-Fi and Bluetooth. Booklet 3G will even connect into Nokia's Ovi service – which includes a mapping function that can pinpoint your location using the laptop's integrated Assisted GPS chip.
Can't see the video? Download Flash Player from Adobe.com
Nokia's also promised buyers an SD memory card reader and HDMI port on the machine, while video calls will be possible thanks to Booklet 3G's integrated user-facing webcam. Booklet 3G will run Windows, Nokia added.
The firm plans to release more detailed specifications, pricing and availability options at its annual conference – Nokia World – on 2 September. ®