Samsung parades 'multi-wireless' camera
GPS, Bluetooth and Wi-Fi
How many modes of wireless connectivity can you cram into a compact camera? Three, according to Samsung, which has launched what it's called the world's first "multi-wireless" compact.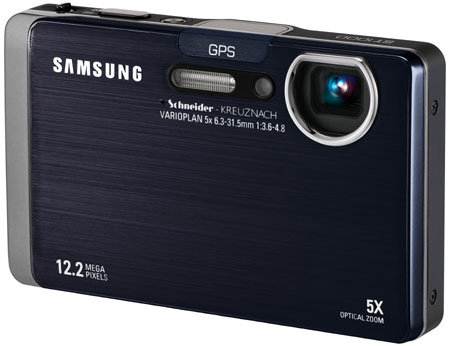 Samsung's ST1000: the most well-connected compact?
Confused by the term 'multi-wireless'? Samsung told us that it boils down to the ST1000's ability to geo-tag content and then send it over Bluetooth 2.0 or a Wi-Fi network.
As you decide what to photograph, the city name and region that you're currently in will be displayed in real-time on the ST1000's 3.5in touchscreen display. The same data can be attached to images.
You can then wirelessly send your snaps over Bluetooth to, say, a mobile phone - or email pictures directly from the camera using its Wi-Fi radio.
The camera can only connect to free Wi-Fi services, Samsung told us - so no emailing photos to friends while sipping coffee in Starbucks, we're afraid.
DLNA compatibility also means that ST1000 content can be transferred onto compatible gadgets, such as TVs and digital picture frames.
The ST1000 is a 12.2Mp compact, we should mention, but if you aren't a fan of stills then the camera can even shoot 720p video at up to 30f/s.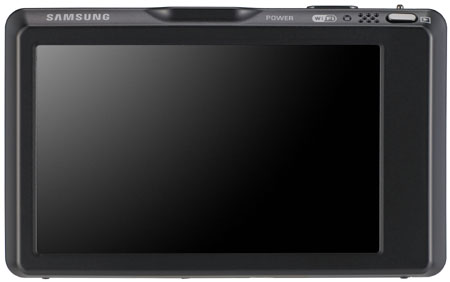 DLNA support and body colour options help make the ST1000 a killer camera
A nifty point-to-focus feature allows you to pin-point the camera's focus by tapping a location on the LCD screen, doing away with the tiresome bore of depressing the 5x optical zoom button.
Facial recognition for up to 20 faces and smile detection are also included on the camera, Samsung said. Blink detection has been thrown in for good measure, too.
Samsung's ST1000 will be available later this month in a range of body colours, including silver-and-red, black and red-and-black. A price hasn't been released. ®