Sony Ericsson 'designer' handsets hit catwalk
Diamond-shapes are a girl's best friend
There is communication and then there is "chic communication", according to Sony Ericsson, which has launched a mobile phone designed to be the perfect fashion accessory.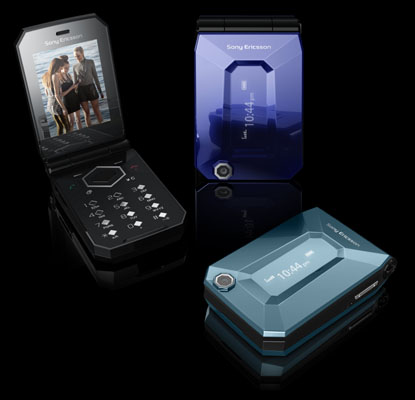 Jalou: the style director's choice of phone?
Dubbed Jalou, the haut couture handset apparently exudes style and substance from its 73mm long body by incorporating some of the hottest fashion trends that SE's convinced will emerge over the next 12 months: "structured forms, intricate corners, hidden depths and jewel accents".
The phone also has a facet-cut diamond shape design with both shiny and matte textured finishes, SE said.
It's bloody ugly if you ask us, but we can see it appealing to certain air-head heiresses of this parish.
Jalou isn't just all style and no substance. SE has built in a decent selection of technological goodies, including a 3.2Mp camera and 3G connectivity.
The handset's 2in display can even be turned into a mirror at the touch of a button, while a pedometer-like feature should help to keep you trim, SE said.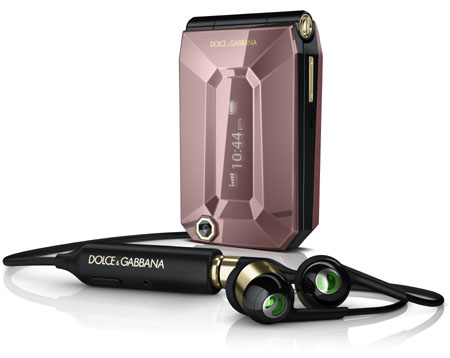 Dolce & Gabbana's designer Jalou
And, if you're into star signs, it's good to see that Jalou's "exclusive fashion interface" will automatically update itself with zodiac signs and special events throughout the year.
The handset's other technical features include video recording, a music player, image geo-tagging, Bluetooth and a talk time of up to seven hours.
Jalou will be available during the fourth quarter in a variety of gem-inspired designs, including "Deep Amethyst", "Aquamarine Blue" and "Onyx Black". It's worth noting that SE has hooked up with Dolce & Gabbana to create a branded "Sparkling Rose" model – it sports the same features as Jalou and will also be out in Q4. ®