Kyocera FS-C1020MFP
Fast, efficient and well-built all-rounder for small offices
Review The multifunctional device (MFD) has arguably been the killer corporate business machine of recent years, so the appearance of affordable A4 versions for smaller offices is extremely welcome. With the FS-C1020MFP, Kyocera continues to speed up performance in this demanding market.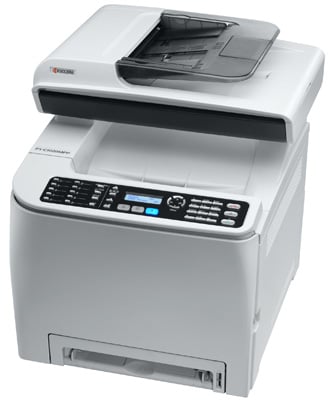 Clean lines and compact appearance, Kyocera's FS-C1020MFP is a thoughtful design
It is a smart-looking but large device at 420 x 493 x 476mm, weighing a considerable 30kg. With such a tall product introduced into a modest office environment, the temptation is to situate it on a low stand or even on the floor. Just bear in mind that you will still need easy access to the paper cassette, which slots into the base.
In one product, the FS-C1020MFP acts as an A4 colour laser printer, colour copier, scanner and fax machine. Indeed, in terms of visual design, Kyocera has done a nice job, as most other small-office MFDs are utterly hideous.
A single 250-sheet paper cassette comes a standard, fitted into the front. A level indicator is built into the fascia, which also provides a manual feed slot. This is a great idea in principle but we experienced some difficulty in getting Kyocera's printer drivers to accept manual input.
No matter what paper size we indicated in the driver, feeding anything other than A4 produced a 'paper mismatch error'. When we eventually coaxed the drivers into printing a DL envelope by fooling it into thinking we had inserted a sheet of A4, the result was a bit wrinkled. The moral: don't tell lies to printer drivers.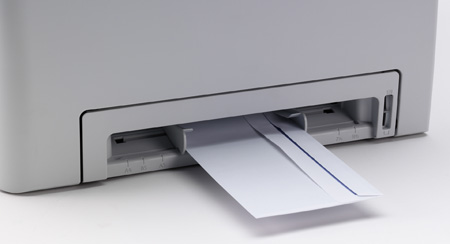 Convenient single-sheet manual feeder is integrated into the paper cassette
An additional 500-sheet cassette can be purchased for a ridiculous £349. This unfeasible sum of money would be enough to buy you 70% of another FS-C1020MFP, or indeed half a dozen mono laser printers, so spend carefully.
Sponsored: How to get more from MicroStrategy by optimising your data stack