Nexsan and Falconstor outspin Data Domain
Doubling up for MAID dedupe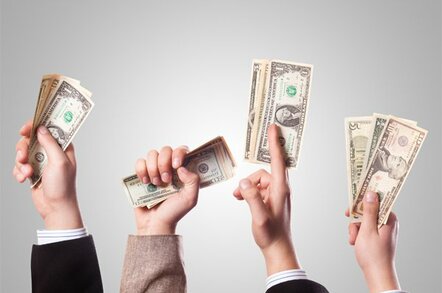 Power-saving storage array vendor Nexsan is teaming with FalconStor to build a Data Domain-beating deduplicating array.
Nexsan offers storage using AutoMAID - Automatic Massive Array of Idle Disks - in which drives can be powered down through three increasing levels of power-saving, from a head park through slower rotation to spin-down, to save array electricity and cooling costs. MAID technology was invented by Nexsan competitor Copan.
FalconStor is a storage software company offering IP storage, a virtual tape library, which Nexsan already OEMs, and deduplication as well as other products. Its post-process deduplication works at the sub-file level and has been clocked as the fastest in the industry by backup expert W Curtis Preston when used in an 8-node Sun cluster.
Copan OEM's FalconStor's deduplication technology, which is also sold by DSI, SpectraLogic and Sun.
Just three years ago Nexsan was going to introduce sub-file deduplication to its SATAbeast and SATAboy storage arrays. The then-marketing VP, Brendan Kinkade said at the time that that was the intention. It never happened. Shortly afterwards Kinkade left Nexsan and Bob Woolery became its VP of marketing. Kinkade went to Lauffin Associates, a marketing concern, and later joined FalconStor as its senior director for corporate and channel marketing.
Nexsan contented itself with offering single file instancing. It also rejected sub-file deduplication for its Assureon compliance archival storage array in November 2007, with CTO Gary Watson saying juries might find it hard to understand that a recursive set of pointer lists as found in a deduplicated file was actually a faithful file representation that met compliance regulations.
Times change. Copan has lost its CEO and Nexsan has undergone a conversion. Not only that; by having an alliance with FalconStor it's built a deduplicating storage array, the Dedupe SG, that is faster than EMC's Data Domain boxes.
The two companies have formed a joint-venture to produce this co-branded and co-marketed product, basically an x86 Linux server running the FalconStor SW, bus-attached to a Nexsan SATAbeast or SATAboy array, which will be sold as a single turnkey SKU (orderable product set) through Nexsan's channel partners and aimed at small and medium enterprises.
The array gets turned on for a backup session. Incoming data lands on the device and then starts getting de-duped, in a concurrent process, as more incoming backup data arrives. Once the backup data has been fully received and deduped, the array, if solely used for backup, can go to sleep and save power until the next backup window gets activated.
The fastest model, the DDSG-52 with 52TB of usable capacity, can process backup data at 750MB/sec. Nexsan compares this to Data Domain's DD690 which runs, it says, at 450MB/sec and has 48TB of capacity. The entry model, the DDSG-4 with 4TB of capacity, proceses data at 150MB/sec and is compared with Data Domain's DD510 and its 120MB/sec bandwidth and 3TB capacity.
Woolery said the software would be developed to go even faster in the future.
Basically Nexsan and FalconStor have structured the 6-model range to beat EMC/Data Domain on capacity and speed at each model level. That will be cheering for Nexsan's channel, especially if it gets a price jump on the Data Domain boxes too - faster, larger, cheaper, and power-saving equals a good competitive knock-off sales pitch.
Administrators can set the product up to dedupe certain incoming backup streams and not others, for example, encrypted backup data could be left alone and a compressed data stream could have its deduplication done entirely after the data had landed on the device , as its deduplication is more CPU-intensive and takes longer.
The product has CIFS and NFS interfaces, but not a VTL one, and can replicate deduplicated data to a distant array for disaster recovery. Replication can also be used to send remote and branch office deduped backup data to a central data centre.
Symantec's OST will be supported in a future version. The embedded server running the FalconStor SW can also function as a media server, eliminating the need for media server hardware. Data is then streamed directly across a bus to the appliance, by-passing the CIFS or NFS protocols and speeding up backup some more.
The DDSG product has 4 to 52TB of usable capacity and customers could think of that translating into 80TB to 1.04PB of deduplicated data capacity with a 20:1 deduplication ratio.
Sub-file deduplication is not being added to Nexsan's Assureon product, which is very much one for Nexsan's OEM channel, with the implication that the OEMs could add it if they wish. Who knows what might happen in the future though?
The Nexsan Dedupe SG is available now and manufacturer's suggested prices start from $59,000, indicating a street price of around $49,000. ®