Mellanox looks to buy home networking start-up
CopperGate purchase marks home invasion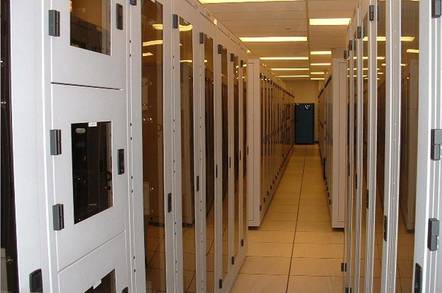 InfiniBand vendor Mellanox seems set to buy home digital media networking company CopperGate for about $200m.
InfiniBand is a high-speed and low-latency interconnect that has found favour in supercomputing and other high-performance computing (HPC) environments.
Mellanox is an Israeli company, founded in 2005, that designs Infiniband switches and Host Channel Adaptors (HCAs), and then contracts out their manufacture. It went public in 2007 and, for its second 2009 quarter, reported revenue of $25.3m, compared with $22.6m in the previous quarter, and $28.2m in the second quarter of 2008.
Net income in the most recent quarter was $4.7m, compared with $5.2m in the first quarter of 2009, and $9.6m in the second quarter of 2008. These recent results beat analyst estimates.
Mellanox competes with Voltaire and QLogic and is shipping 40Gbit/s switches and HCAs. InfiniBand has been put forward as a foundation for converged data centre networking, but there seems to be little chance of that happening in the face on onrushing Ethernet in Converged Enhanced Ethernet (CEE) form.
CEE will deliver a low-latency and lossless Ethernet, also a multi-hop and high-speed one, with 10Gbit/s Ethernet here now and 100Gbit/s in the wings. The general perception is that InfiniBand has advantages now, but they will be clawed back by Ethernet. Because of the vast installed Ethernet base and the great manufacturing volume of Ethernet switches and adapters, it seems clear that Ethernet customers will progress to CEE for their HPC needs if they don't have an InfiniBand network installed already.
Ethernet advances are therefore confining the InfiniBand market and reining in its potential growth. This creates a problem for InfiniBand suppliers, who now see themselves competing for profitable market share in what is becoming a niche rather than a general market. Mellanox has already become active in the Ethernet area, using its InfiniBand intellectual property to build Ethernet products.
However, there are a lot of Ethernet suppliers and Mellanox is joining existing entrenched competition. It will have to do something extraordinary to get startling growth from Ethernet technology products.
So the company is looking elsewhere and, according to recent and persistent stories in the Israeli media such as Globes Online and Haaretz, is set to enter the developing digital home broadband networking space by buying chip developer CopperGate Communications for $200m.
CopperGate
Unlike publicly-owned Mellanox, CopperGate is a startup, but it is also an Israeli company, founded in 2007, and profitable. It has developed chips that are used in home entertainment devices, such as digital video recorders and set-top boxes, and can receive digital media files, IPTV for example, sent over telephone lines and cable TV wires. It uses the HomePNA protocol to deal with such files, and they can co-exist on the same phone line as ADLS or VDSL protocol transmission.
Why bother when we have ADSL and VDSL? The HomePNA signals can come into the home via phone or cable TV lines and then get routed to other devices in the home by phone or power cables. CopperGate says its technology is about converting existing home wiring into usable Ethernet over co-ax and phone networks.
Its chips provide 200Mbit/s of continuous throughput support for both coax and phone lines. These chips are already running more IPTV traffic than any other home entertainment network, CopperGate says, and they provide high reliability and easy installation. CopperGate has shipped more than 10m of its chips to over 40 telecommunications, cable, and satellite companies, including AT&T and others in the USA, as part of their home entertainment offerings. The chips provide triple-play (voice, data, and video) options in the home for these service providers.
Here is a developing digital networking field with no great installed base to compete with. It's all about chipsets and cables; there's no wireless activity by CopperGate, unless it's under the surface.
Mellanox shares rose to $16.65 on the back of its recent quarter's results, giving the company a market capitalisation of $531m. Since the potential deal with CopperGate has become known, the shares have dropped to $13.72 and the capitalisation to $438m. Investors are not best pleased at the lack of synergy here.
However, InfiniBand is no great springboard to growth anymore, looking to be both relatively mature and niche, now that CEE is giving Ethernet enterprise HPC-like credibility. Networking rich media data around the home is a whole new ball game and CopperGate's adoption in the USA looks very promising. It will be a fresh departure for Mellanox. One reassuring aspect of the deal is that, if it succeeds, it would be selling to the relatively few service providers and not billions of consumers. There's no great channel problem in prospect.
QLogic and Voltaire's InfiniBand businesses are both facing the same pressures from Ethernet and both have their own Ethernet-related activities as a result. It will be interesting to see if they step outside their home product and technology bases, as Mellanox appears to be doing, in pursuit of greater growth opportunities. ®