Nikon unveils world's first projection camera
40in stills on your bedroom wall
The days when you only viewed holiday snaps on your camera's tiny built-in display are dead. Why? Because Nikon's launched the world's first compact camera featuring an integrated projector.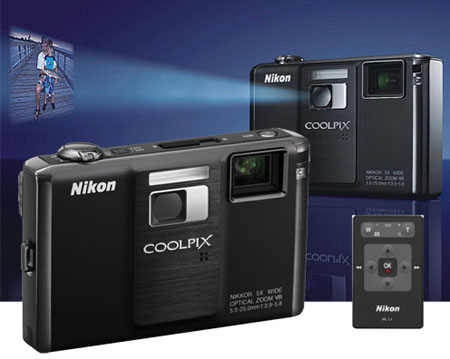 Nikon's S1000pj can project images measuring between 5in and 40in
The S1000pj will project images onto any available flat surface and allows you to choose how large, or small, you want the image to appear – the minimum size being 5in and the maximum projection being 40in.
Nikon will also throw in a remote control with the S1000pj, so you won't have to pick up the camera each time you change images. A projection stand will also be included, the firm promised.
In terms of photographic features, the S1000pj is a 12.1Mp compact with a top ISO sensitivity of 6400 – fairly decent for a compact camera - and wide-angle 5x zoom. The camera also features a 2.7in display and all images are stored onto SD memory cards, Nikon said.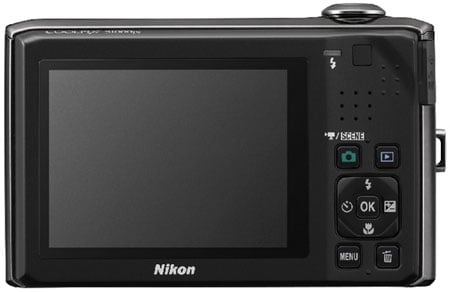 12.1Mp images are stored onto SD memory cards
Several pre-set shooting modes are included, as are options for reducing the impact of image blurring and ways to "ensure you get those 'red carpet smiles' every time" – which sounds like smile and facial detection, to us.
The camera also comes with free access to Nikon's Picturetown – an online digital photo storage and sharing service where the firm will put aside 2GB of online storage capacity for every S1000pj buyer.
Nikon's S1000pj will be available to buy in the UK next month, priced at £400/€485 ($678). ®