Cray swings to a profit in second quarter
Raises guidance for 2009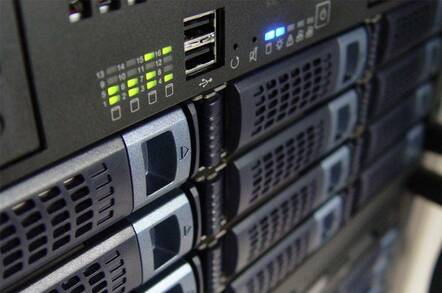 Here's something that you don't hear much these days: an IT company doing better in its second quarter, raising guidance for 2009 and looking ahead enthusiastically to 2010.
But that is the story over at supercomputer maker Cray. The company announced its financial results for the quarter ended June 30, and sales were up 34.3 per cent to $62.7m.
Product sales - mostly high-end supercomputers with a smattering of midrange and entry machines and storage - were up 28.2 per cent to $42.1m in the quarter, while services sales rocketed up by 48.7 per cent to $20.6m. The company swung into the black, posting net income of $3.4m, much better than the $6.4m loss it had a year ago.
For the six months, Cray's overall sales came to $137.2m, up 88.3 per cent, and the company only posted a $1.5m loss compared to an $18.4m loss in the first six months of 2008. The company ended the second quarter with $67m in cash and equivalents and no debts.
You might be thinking that Cray did what hardware and software makers usually do whenever there is a recession in order to boost their sales and try to maintain earnings: jack up support prices. Cray may have boosted its support prices (companies rarely admit this, and Cray did not discuss it, either), but the top brass at Cray attributed the increase in services revenues in the second quarter from a custom engineering business that it started last year that is growing a lot faster than Cray overall, and indeed, faster than the supercomputer market overall.
With the custom engineering service, Cray takes some of the technologies that it has deployed in its XMT and XT5 product lines and designs and builds special-purpose supers for customers, or grafts some of its technologies, such as its Ecophlex cooling technology, onto other hardware platforms.
In a conference call with Wall Street analysts ahead of the market open this morning, Peter Ungaro, president and chief executive officer at Cray (and the former top supercomputing exec at rival IBM) said that the custom engineering business had well under $10m in sales in 2008, and was on track to have over $30m in sales in 2009.
In this quarter, in fact, Cray landed its biggest custom engineering deal, a $20m contract with an unknown customer, most likely a big government agency of the Uncle Sam. Cray is also doing custom storage design, deployments and software work as part of the custom engineering effort. The company has high hopes for this business as it looks ahead to the rest of the year and beyond.
"It is a little too early to call 2010, but I feel good about the pace we are on with the custom engineering business," Ungaro said in the call.
Also helping in the quarter were two big contracts that sloshed over from the first quarter. Brian Henry, Cray's chief financial officer, said that these contracts had relatively small costs associated with them because the work to build the machines was done in earlier quarters. The HPC market has always been choppy that way. This much, at least, has not changed in more than three decades at Cray, while nearly everything else about the company has.
With two big supercomputer deals just announced (see the separate story on these) and a growing custom engineering business, Cray is confident enough about the future to raise its guidance for revenues for 2009. Henry said that Cray is now expecting to hit $290m in sales, up $30m from earlier estimates. He added that for the year, based on the strength of the custom engineering and other services, the company was confident that it would have at least $90m in services sales for the year, leaving $200m in product sales. Cray had sales of $282.8m in 2008, with product sales of $219m and services sales of $63.9m.
So you can understand why Cray is excited about the custom engineering business. It is filling in the gap in product sales, which look set to fall by 8.6 per cent if these numbers hold. Cray did not say anything about net earnings for 2009, but did say that gross profits would be in the range of the mid-30s, and there is a good chance the company can eke out some black ink.
Looking further out, Henry said that for 2010, based on upgrade cycles and deals that are in the works and making their way through qualification, the company was expecting revenues to grow "perhaps moderately" and that Cray expected to be profitable next year, too. That sure beats the $36.9m loss it booked in 2008. ®