AMD demos live Magny-Cours migration
More French lessons needed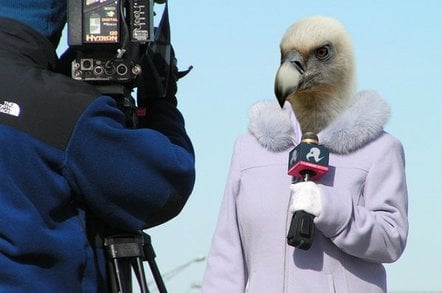 Now that virtualization has become a key driver of x64 server sales, the ability to live-migrate workloads from machines using older chip generation to newer and future ones is important to data centers - which is why AMD's latest nerd porn demonstrates its Opteron architecture performing inter-generational migrations.
The company's future twelve-shooter Magny-Cours Opteron processor, due in 2010's Opteron 6000 series servers using the G34 socket and related chipset, is featured in the latest AMD video.
Magny-Cours, by the way, is not really a twelve-shooter as much as it's two six-shooters sharing the same holster.
The demo stars Ron Meyers, product marketing manager for AMD's server and workstation business, and puts VMware's latest ESX Server 4.0 hypervisor on a bunch of different Opteron boxes from Dell, Sun Microsystems, and Hewlett-Packard. A video workload running on a system using the old two-core Rev E Opterons from a few years back is live-migrated to a new system using the six-core Istanbul Opterons.
Then, before the video even gets warm on the Istanbul box, Meyers live-migrates it using the VMotion feature of ESX Server onto a prototype Opteron 6000 system using the Magny-Cours chips.
OK, admittedly, this is not particularly exciting, but we're in the dog days of a slow-news summer.
But it does give me a chance to bring something else up: Even after many years of studying French, I'm having a very hard time not calling this future twelve-shooter "mangey cores" - even though I know it's more closely pronounced "many core", with just the softest hint of a "g" in there.
This is probably not the kind of image that AMD is trying to inspire about its future flagship chip. Hopefully it's not going to turn out to be some kind of Freudian slip mixed with premonition, because Intel sure needs to have competitive pressure on it at all times.
I will leave it up to you to do something clever with Lisbon, or more precisely, Lisboa, Magny-Cours' six-core baby brother to be put into the Opteron 4000 series systems and using the C32 socket and related chipsets sometime in 2010. ®
Sponsored: Minds Mastering Machines - Call for papers now open