Micron preps fat DDR3 server memory
New technology memory gadgetry for servers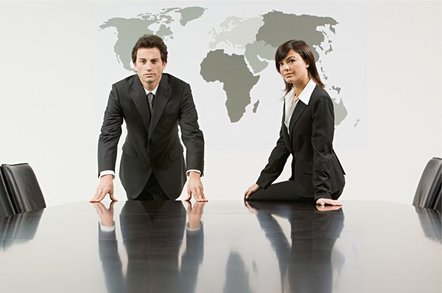 Memory maker Micron Technology says that it has cooked up the first DDR3 main memory modules for servers to make use of a new technology, called load-reduced dual-inline memory module (LRDIMM) packaging. The new packaging will not only allow server makers to put fatter memory sticks into their boxes, but more of them than they otherwise would be able to.
Servers that employ Intel's current quad-core "Nehalem EP" Xeon 5500s for two-socket servers (launched in March) and future eight-core "Nehalem EX" Xeon 7500s for four-socket and larger servers (due at the end of the year for shipments in early 2010 inside servers) use DDR3 registered DIMM (RDIMM) memory. It is expected that Advanced Micro Devices' future twelve-core "Magny-Cours" and six-core "Lisbon" Opterons, IBM's eight-core Power7 chips, and Fujitsu's eight-core "Venus" Sparc64-VIII chips will also support DDR3 RDIMMs.
Micron, working with speciality chip maker Inphi, which sells a line of DDR2 and DDR3 main memory interface chips called ExacTik, says it can create fat memory modules with a low power profile. This is thanks to its 50 nanometer memory chips and a new load reducing memory interface.
The 16 GB memory modules that Micron has designed for servers use the company's 2 gigabit DDR3 memory chips, which run at 1.35 volts. The chip is currently being qualified with customers and is ramping up to volume production.
Micron is mixing these chips with Inphi's isolation memory buffer (iMB), which replaces the register on the DIMMs and can substantially cut down on the memory bus load between the memory modules and the processor sockets. This resulting LRDIMM chip can cut the memory bus load by 50 per cent on dual-rank modules and by 75 per cent on quad-rank modules compared to DDR3 RDIMM memory sticks being made today. Cutting down the load on the memory bus means that servers using this LRDIMM memory will, in theory, be able to run memory at faster speeds and boost the number of memory sticks they can put into a box.
Micron says that a typical server today (by which it has to mean a Nehalem EP box, since no other production server is supporting DDR3 memory yet) peters out at three quad-rank 16 GB RDIMMs per processor socket, or 48 GB. But using the LRDIMM approach being put forth by Micron, that same server could support nine quad-rank 16 GB modules, boosting capacity to 144 GB per socket. Right now, that is the maximum capacity of a Nehalem EP server using 8 GB RDIMMs, which are too expensive for anyone to contemplate anyway.
Micron says that its LRDIMMs have 57 per cent more bandwidth compared to RDIMMs, too, so there are performance as well as capacity benefits to the main memory.
Micron is sampling 8 GB LRDIMM modules with selected server makers, and expected to be pumping out 16 GB LRDIMM memory starting next year. No word on pricing yet. ®