From tracking sex performance to tracking sex offenders...
There really is an iPhone app for everything
iPhone users can now track sexual offenders, and rate their own sexual performance having become aroused playing iWet T-Shirts, but if they want to use Google Voice they'll have to jailbreak their handset.
Another day, another series of surreal Apple decisions as to what is acceptable to the average iPhone user: iWet T-Shirts is pretty-much self explanatory, while Passion uses the accelerometer and microphone to rate your sexual performance and the Offender Locator Application tells you where the local perverts live: assuming you're not one of them.
Apple may have removed both official and unofficial Google Voice clients - no doubt at the behest of the iPhone's biggest customer AT&T - but the author of one of the unofficial apps - GV Mobile - has decided he'd prefer to see his work handed out for free than collecting dust, thus providing another reason to jailbreak an iPhone.
But anyone looking for diversions less irritating to Cupertino needn't worry: Apple has you covered: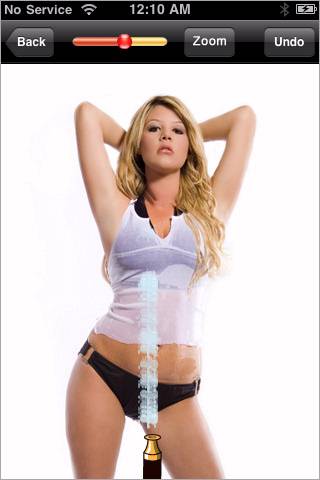 Is that a hosepipe in your hand?
Having got yourself suitably wound up with a virtual hosepipe, it's time to get down with your significant other, and what better way to discover if you're any good in bed than with an iPhone application? Passion comes for only $4.99, though we suspect it will cost you a lot more than that when you reveal to your partner that they're underperforming.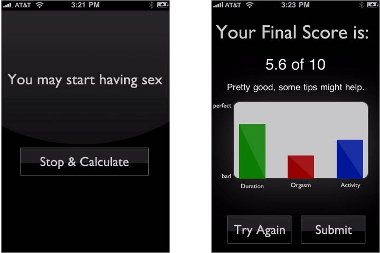 Nothing impresses the lady in your life like rating her passion
Having procreated, you'll obviously be completely paranoid about anything happening to the little ankle biters, so you'll want to get hold of the Offender Locator Application. This shows helpful pins, indicating the residence of US offenders who've served their no-doubt paltry prison sentences and have been released from prison by the bleeding heart liberals: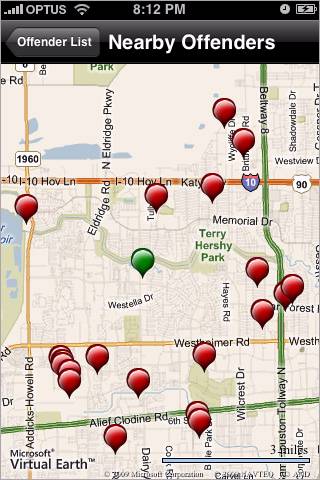 Keeping your children safe - there really is nothing the iPhone can't do
Be careful with that one, though. The reviews are very mixed, with the most insightful comment coming from one Sgt. Davis, who claims to work for the LAPD. He explains: "Hunting down unregistered offenders is what I do for a living. Out of ten random searches, this app on the average only produced 23% of the registered offenders... if you truly want to protect your children [then] become involved in your child's life, as opposed to allowing the world to raise your child for you."
So perhaps the iPhone can't do everything. At least, not yet. ®