Panasonic puts camera's lens on a diet
Compact features world's first 0.3mm aspherical lens
Panasonic has launched a super-slim compact camera, which it's claimed features the world's thinnest aspherical lens.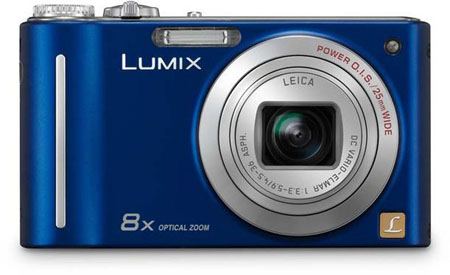 Panasonic's Lumix ZR1 owes its dimensions to the super-slim lens inside
And because the Lumix DMC-ZR1's lens is just 0.3mm thick, Panasonic's been able to get the camera's body measurements down to a "truly pocketable" 97.8 x 54.6 x 26.0mm.
But a slimmed down body doesn't mean that the compact's devoid of features. The ZR1 still crams in a 12Mp CMOS sensor, a 25mm-ultra wide view and 8x optical zoom, Panasonic said.
The ZR1 will be ready to capture still images and video within 1.1 seconds of you switching it on, the firm added, and all content is displayed on a 2.7in LCD.
As for shooting features, the ZR1 includes image stabilisation, facial recognition for up to six people and a travel mode that enables you to organise images according to the location, date and time they were taken on.
Panasonic's Lumix DMC-ZR1 will be available in black, red, blue and silver in September, priced at $280 (£169/€196). ®