A Geeks Guide2 ...Things Every Software Architect Should Know
40% discount at Reg Books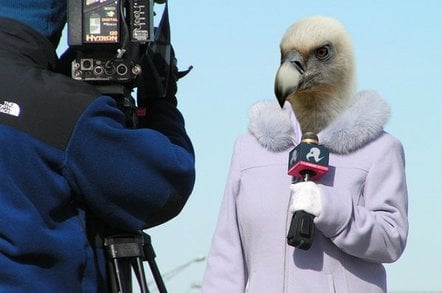 To be a great software architect you need understand both sides of the IT coin; the business and the technology. You're fully expected to understand your company's technology and the software platforms used throughout, as well as the businesses in which they serve. Any software architect will tell you this isn't a walk in the park, but fear not, as this week's GG2 could very well help.
97 Things Every Software Architect Should Know does exactly what it says on the tin cover. It's an ensemble affair with 48 contributing authors, all of whom donated their wisdom and helpful advice about software architecture (for free). All the content is edited by Richard Monson-Haefel, who some of you may know by his work on Enterprise JavaBeans. Each contribution is about two pages long, segmented from the rest, allowing you to easily digest each "thing" whenever you have a spare minute or two.
The advice offered covers all the bases, from communicating with stakeholders, eliminating complexity, to empowering developers. In truth, the advice each architect gives you is beyond valuable. Sometimes you may think "well that's blatantly obvious" but then you'd be surprised how many times we forget these "obvious" things. A sample of the tips range from: Architects should be hands on, Avoid "good ideas", Don't be clever, and The business verses the angry architect. Each of these, along with the other 93 tips are very well expressed, concise, and flexible enough for you to apply them to your daily routine.
This is a unique technical book in every sense. In theory it really shouldn't work – four dozen authors and open source at its heart – but it does. It achieves everything it sets out to do, offering truly useful advice, displayed in a non-egoistical way, and without any commercial arm thrust in front of your eyes. As the author quite rightly puts it, it's a smorgasbord of advice from established software architects for other software architects - and a delicious one at that.
97 Things Every Software Architect Should Know is available at Reg Books with the GG2 40% discount on the RRP – that's a £10.80 saving for all Reg readers.
*Offer correct at time of going to press. Offer covers selected title only. Terms and Conditions apply.