Who could the big storage beasts be looking to buy?
Five companies hunt for acquisitions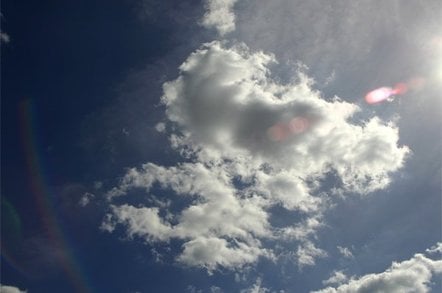 Comment The big beasts of storage - Broadcom, Dell, EMC, HP and NetApp - are on the prowl, and could be looking for new targets to snap up.
EMC recently snared Data Domain, but is always hungry - NetApp missed out, so it must be still looking. Broadcom wanted to buy Emulex but couldn't, so is hunting again. Dell has a well-publicised acquisition strategy, and HP has just bought Ibrix, but has cash left in its wallet.
So three companies are definitely looking - Broadcom, Dell and NetApp - and then there are EMC and HP, who are also not averse to acquisitions. IBM might be casting about, but it has just changed its storage boss and is still developing its Diligent, XIV and FilesX purchases, which should rule it out for the time being.
Broadcom
Broadcom is different as it is looking for technology - Fibre Channel over Ethernet (FCoE) technology in particular - to safeguard and strengthen its Ethernet business. The two obvious candidates are Brocade and QLogic. Broadcom has a market capitalisation of $13.48bn and has just been forcefully rejected by a relative minnow, Emulex, with an MC of just $746.8m.
It has the financial firepower in principle to go after Emulex competitor QLogic, capitalised at $1.66bn. Alternatively, it could raise its sights and look at Brocade, which is a plumper animal altogether, what with its Fibre Channel switches and its Foundry networking. With a market capitalisation of $3.39bn, Brocade is more than twice as big as QLogic, but is still probably within reach. Our guess is that Mike Klayko would sooner have rats eat his toes than see Brocade bought, so Broadcom might be running QLogic figures through its spreadsheets.
We suggested that QLogic CEO H K Desai had no obvious successor fairly recently, and were told world-wide sales and marketing boss Scott Genereux had lots of relevant experience. It is not therefore likely that the Desai succession plan is for QLogic to be bought. Does Broadcom want another contested takeover? Probably not, so it might go and look elsewhere altogether if QLogic said no and Brocade was equally unwilling.
Dell
Dell has said it is looking for storage companies that could fill gaps in its portfolio, whilst strengthening its revenues and profitability. There are six possibilities in our list that its acquisitions chief, David Johnson, might be looking at.
First is Data Robotics, maker of the snazzy prosumer, SOHO/SME Drobo storage robot. The company has a highly attractive product, both in appearance and functionality terms, with its unique, for external storage, block storage technology.
With its Drobo Share NAS feature it would give Dell instant street cred against other external disk and small NAS suppliers such as Buffalo, La Cie, Iomega, Seagate and Western Digital.
Data Robotics is progressing like a runaway train, having just announced 100 per cent growth in world-wide sales over the second quarter of 2008. Sales were also 30 per cent higher than first quarter sales and the cumulative number of units sold reached 75,000. Recession? What recession?
Second up is ProStor and its RDX removable drive products. They come with backup software, are manufactured by Tandberg and Imation, and sold by Dell, Fujitsu, Fujitsu Technology Solutions, HP, IBM, NEC and Tandberg. Again the technology is unique and is being taken up by SMEs, as Dell well knows.