Open source and the cloud: An unbalanced marriage
One does all the work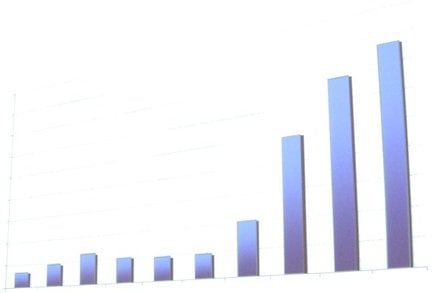 There's no question that open source software is helping vendors build utility-style infrastructure - or as the world insists on calling it: cloud computing.
But will cloud computing help the companies behind open source software, who pay their bills by collecting cash for commercial support? Or better still, will it help them stay in business at all?
Good questions. And the Red Hat-sponsored Open Source Cloud Computing Forum held Tuesday aimed to answer this and other questions from the business and technology sides. Technology dominated, but for now, let's just talk about business.
Brian Stevens, Red Hat's vice president of engineering and chief technology officer, kicked off the event with a keynote where he discussed the themes that are over familiar to us all by now:
That IT is no longer seen as a cost center but as a means of delivering business value, etc.
That cloud computing - which embodies virtualization and other things that make crusty IT infrastructure more resilient and flexible - would make it so that IT departments could charge back departments for the resources that they use and see a day when they no longer have to schedule downtime as they change hardware or software on their infrastructure.
That independent software vendors see the inevitability of cloud computing and "are less defensive and are increasingly supporting" the deployment of their applications on clouds.
That while the service level agreements on public clouds like Amazon's EC2 are good enough for application development and testing and offer substantial speed advantages when it comes to getting a test server up and running for putting code through the paces, the SLAs and the guarantees of security for applications and data deployed on clouds are currently not good enough for the deployment of production enterprise applications. Yet.
The way commercial Linux distributor Red Hat sees it, the move to cloud infrastructure is no worse and perhaps better than the old way of trying to sell into end user accounts directly. It's a lot easier, so the argument goes, to sell future cloud infrastructure makers commercial licenses to its Enterprise Linux stack and cover hundreds, thousands, or even millions of users than it is to sell directly or though a channel into those same accounts.
<p.You make one deal, and in theory, you have sold a buttload of licenses support contracts worth ga-gillions ka-millions. And then companies who have deployed applications on public clouds decide that they want to build similar infrastructure internally on their own private clouds, and you get to sell some more licenses there too.
There are only a few problems with this theory. First, the companies actually selling cloud infrastructure - Amazon, Google, and a handful of others - are not actually using commercial Linux distros (as far as we know) to build out their clouds. That's bad news for all of the server operating system makers (including those who don't sell open source software but rather support contracts), and it's bad news for all the commercial hypervisor makers we've noticed how they never get callbacks when they pitch their wares. In the case of Google, it's even bad news for the server makers. They're left standing at the door because Google makes its own servers.
Both Google and Amazon have essentially created their own Linux distros. And Amazon has its own version of the Xen hypervisor too. As industry analyst Matthew Aslett pointed out after Stevens' keynote, Amazon and Google provide a service based on open source software, so the modifications they make to GPL v2 programs do not have to be given back to the open source community. They would only have to contribute back if they distributed the software.
So while open source has benefited cloud providers, and this loophole in the GPL v2 license (at least from the point of view of people who would like to see Google, Amazon, and others contribute their genius to the community that they have benefited from) has allowed them to keep their intellectual property, it is not so clear that cloud computing is going to help the open source community.