DRAM patent holder sues Big Blue
Mosaid gets mad over licensing stubbornness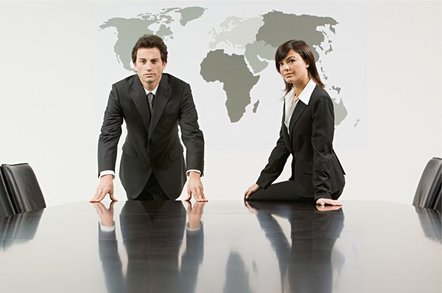 Canadian embedded DRAM patent-holder Mosaid is suing IBM for patent infringement.
Mosaid, founded in 1975 and based in Ottawa, calls itself one of the world's leading intellectual property companies, and licenses patented IP in the areas of semiconductors, wired and wireless communications systems. It counts many of the world's largest semiconductor companies among its customers.
Apparently it has been trying to persuade IBM to license the IP it owns for DRAM embedded in IBM's microprocessors and ASICs for five years. Big Blue has refused. The patents at issue are US Patent Nos. 6,603,703; 6,580,654; 6,980,448; 7,038,937; 7,486,580 and 7,535,749.
Mosaid's president and chief executive, John Lindgren, stated: "We believe that IBM requires a licence to our patents for its microprocessor and ASIC products that contain embedded DRAM. Mosaid has licensed virtually 100 per cent of the global commodity DRAM industry, including signing patent licence agreements covering embedded DRAM products."
The company has brought some of these to the license table with the help of lawsuits, such as ones against Samsung and Micron.
The lawsuit was filed last week in the Delaware US District Court. Technology IP licensing is Mosaid's business, but it is also one of IBM's activities, so we have two skilled companies well able to brief skilled teams of lawyers. This could well take years to resolve. ®
Sponsored: Minds Mastering Machines - Call for papers now open