HP hoovers up IBRIX
Monster buys alien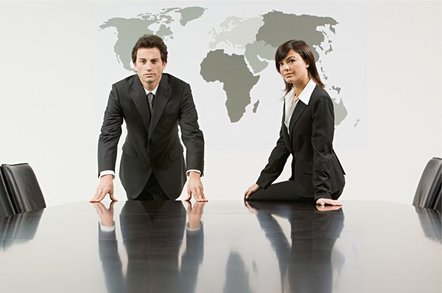 HP is buying IBRIX and its parallelised, scale-out file-serving software for an undisclosed amount.
Privately-held IBRIX is a competitor in the clustered NAS space alongside Exanet, Isilon, NetApp, with ONTAP GX, and Panasas. It was founded in 2000 by ex-Yale University maths professor Steven Orszag. The idea was to speed I/O between servers and high-capacity storage with a single namespace parallel file system parallelising the file I/O between storage devices and servers used in cluster, grid, and enterprise computing. The Fusion software, introduced in February 2005, includes a scalable volume manager and high availability features, and can scale to 100s of petabytes of capacity, with more than 1TB/sec of aggregate throughput.
This quote from Jack Brooks, a technology VP at Disney is characteristic of comments by its customers: "IBRIX Fusion removed I/O bottlenecks in our file systems, allowing our rendering application to perform as much as 100 per cent faster in a stable and highly scalable environment, plus, we were able to migrate data on-the-fly without shutting down production."
IBRIX software was used with HP storage in Dreamworks' Monster vs Aliens movie.
It has been an HP partner since 2006, and also has partnerships with Dell, EMC and Rackable. There are 53 employees, having been 100 in July 2007, and more than 175 enterprise customers spanning the communications, media, entertainment, internet, oil and gas, healthcare, life sciences and financial services markets.
The company president and CEO is Milan Shetti and its chairman is ex-CEO Shaji John, a managing partner of IBRIX' seed investor, JT Venture Partners. Representatives of two other venture capital concerns are also on the board.
There was a report of profitability being expected in the third quarter of 2008, but the recession has probably knocked that on the head.
At that time Ibrix's total funding was $48m with no more venture cash needed. Ergo, the price paid by HP must have been in excess of this to give the venture capitalists their golden goodbyes, so I'm guesstimating a buy price of $70m-$100m.
HP says it will add IBRIX's software to its StorageWorks product portfolio for the emerging market of scale-out and high-performance computing storage, cloud storage, and fixed content archiving. HP reckons this market is growing at a compound annual growth rate of 20 per cent, faster than both the network-attached storage (NAS) and total external storage markets.
The transaction is subject to some closing conditions and is expected to be completed within the next 30 days.
HP bought cluster file software supplier PolyServe in February 2007. It introduced its own scale-out hardware NAS product, the ExDS9100 in 2008 and that used the PolyServe software. How IBRIX software might play with the PolyServe technology is not known.
HP now has quite a technology portfolio in the scale-out NAS space and is going to be much tougher competition for Exanet, Isilon, NetApp and Panasas. Perhaps EMC might decide it needs to strengthen its product offering in this space.
IBM has its own Scale-Out File Services offering which might also need strengthening in the light of bulked up HP. The stakes for NetApp's ONTAP 8, due later this year, with clustering technology integrated in from ONTAP GX, just got a lot higher. ®
Sponsored: Becoming a Pragmatic Security Leader