Copan chief walks the plank
MAID man no more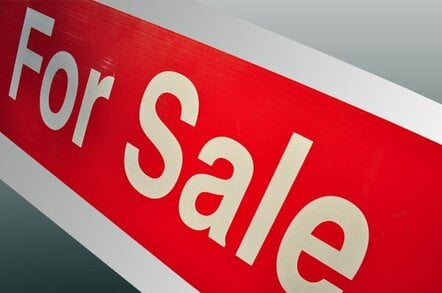 MAID storage array supplier Copan Systems has parted company with CEO Mark Ward.
The departure is abrupt, and there is no replacement CEO. Chief Technology Officer and co-founder Chris Santilli said "I can confirm that Mr Ward is no longer CEO of Copan Systems. It was a sad time to see him go."
Copan supplies MAID (Massive Arrays of Idle Drives), which store reference and relatively inactive data (persistent storage, in Copan terms). In a Copan Revolution array, three quarters of the drives are spun down at any time with consequent much lower average power needs and heat generation, compared to traditional arrays, making these probably the lowest power and most power-efficient arrays per gigabyte on the market - bar none.
They are also the densest storage arrays on the market: 896 1TB drives can be packed into a single rack cabinet.
Drives in the array have a RAID protection scheme. The spun-down drives are periodically powered up and their contents checked so that any data corruption or loss can be detected and recovered. Data in the arrays is deduplicated at a file-level.
Privately-held Copan was founded in 2002 by storage industry veterans from Hitachi Data Systems, StorageTek, VERITAS, Dell, and Compaq. Mark Ward joined Copan as CEO in January, 2006, coming from an investment management company and, prior to that, StorageTek where he was VP and General Manager of North American Sales.
Copan has funding from eight or so venture capital companies and received $32.4m of D-round funding in the third quarter of 2007, taking total funding to $88.4m. The new money was going to be used to fuel investment in next generation technologies, expand sales efforts with an emphasis on Europe, Asia Pacific, and Japan and increase marketing and promotional activities.
In the summer of 2008, after a tripling of annual sales, it funded two software development centres, one in Longmont and one in Southborough, quite near EMC in Hopkinton, Massachusetts, and started building out its infrastructure for future growth. A Beijing office was opened in April and another in Korea. In August, 2008, Copan signed a partnership deal with Quantum for its StorNext software. At the time Garry Veale, Chief Sales Officer at Copan, said "With this new relationship, COPAN Systems is extending its ground-breaking architecture to redefine the optimal cost/performance storage architecture in the file archive management market." Veale has recently joined HP's EMEA StorageWorks organisation.
The recession happened, and by November 2008, Copan was laying off staff, putting others on unpaid leave and cutting pay. It realised it needed even more cash, and in February this year, it announced $18.5 million in new capital financing, taking its total funding to $106.9m. This E-round was led by a new investor Westbury Partners, with only four of the existing investors participating. The new money was needed for the product development, sales, marketing, and channel efforts globally.
In other words, the recession had caused Copan's income to drop, and it could no longer afford to continue funding its product development and sales, marketing, and channel activities.
Recently, it cancelled its US PR agency contract, a possible sign that money is still very tight.
Now CEO Mark Ward has walked the plank, and the reckoning is that there were significant differences of opinion about the way forward. A likelihood is that the spending in the marketing and sales side of the company is simply not returning adequate sales revenue and that presents the company and its venture capital backers with a huge problem. Do they continue investing in product developments, keeping up the bar for competitors such as Nexsan with a more granular spindown approach and much lower storage density?
For example, adopting 2TB drives could double their storage density to almost 1.8 petabytes in a single cabinet. If it found a way to provide sub-file-level deduplication, then it could reckon on tripling or quadrupling this in practise, depending on the achieved de-dupe ratio.
The technology is unique and has won sales, just not enough of them. We can imagine how the products could be punted through an acquiring company's channels and thus save the sales channel costs. We could imagine a relatively quick hardware refresh to 2TB drives could put a massive capacity distance between Copan and its competitors.
Is it worth it? Can revenue be seen down the road or are the venture capital backers starting to think in terms of putting money down a drain with no reasonable prospects of a positive outcome. A hundred and seven million greenbacks over seven years is a lot of cash and they must decide if they can make any profit on that investment, if they are willing to spend even more - unlikely - or if it's time to get out for what they can get.
This is a tough call, and there will be lots of heavy thinking this weekend as the board considers its options. ®
Sponsored: Becoming a Pragmatic Security Leader