Bus-Tech downsizes VTL for small mainframes
Sub-10TB market beckons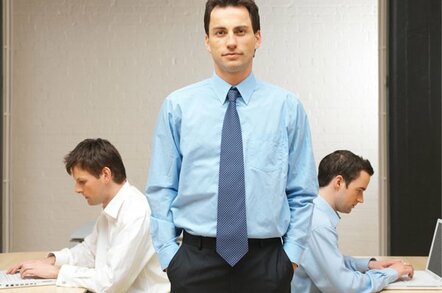 Bus-Tech says small and medium businesses with mainframes, who can't afford IBM or Sun StorageTek prices, can buy its down-sized virtual tape library (VTL).
Apparently there are lots of mainframes operated by SMBs, typically hospitals, universities and local government organisations. They often have less than 10TB of data, and, Bus-Tech says, current mainframe VTLs are overkill for them in terms of capacity and price.
So Bus-Tech has built its MDL-100S product, saying it's a more affordable, end-to-end, SMB VTL. It comes with 4.5TB of usable RAID disk storage. Assuming a 2.5-to-1 compression ratio it presents more than 11TB of capacity for tape data, equivalent to more than 5,500 fully-utilised 3490E cartridges. Bus-Tech reckons SMB mainframe shops should view it as a tape-replacement product.
Data protection options include Virtuent Replicator for scheduled or mainframe-initiated asynchronous replication over IP to secondary and tertiary sites. Virtuent Tape Backup gives users the option to backup the internal disks to an IBM LTO-4 tape autoloader if they don't actually want to replace tape.
The MDL-100S is available in either FICON or ESCON configurations and emulates up to 32 tape drives (3480/90 and 3590) on the mainframe. Pricing starts at $35,000 and it is available immediately. ®