Panasonic Viera TX-P42G10 Freesat HD TV
Plasma provides pacy picture precision
Review It was a smart move by Panasonic to time its recent ad campaign to coincide with the French Open and Wimbledon tennis season. Indeed, tennis is certainly the sort of sport that highlights benefits of the company's 600Hz 'intelligent frame creation' technology used in its Viera NeoPDP televisions.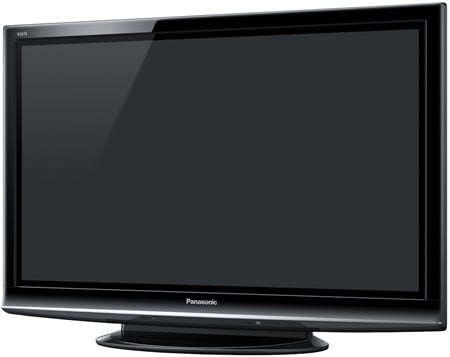 Panasonic's Viera TX-P42G10 plasma HD TV
The technology was first introduced last year as a way to improve the smoothness of moving images in fast-motion sports programmes. Panasonic has now extended the use of this feature to its latest crop of plasma screens, including this 42in Full HD model, which is currently the cheapest and smallest model in its G10 range. Panasonic quotes a price of £1199 for the P42G10, but you can pick it up for about £850 on-line – stacking up well against comparable LCD models.
We should point out, though, that Panasonic's model-numbering scheme is deeply confusing – especially when you realize that there's a G10 series of LCD screens as well. However, it's only the plasma models that boast the 600Hz option, so it's important to check the specifications of the various G10 models to ensure you get the right one.
The P42G10 looks fairly straightforward when you lift it out of its box. The glossy black bevel and silver trim is neat and unfussy, and we confess that we were rather tickled by the section in the manual entitled Maintaining Your Shiny Bits. The back panel doesn't make such a good impression, though, as the various ports and connectors sit in the middle of some rather ugly bare metal plating. You won't spend much time looking at the back panel, of course, but some cosmetic improvements wouldn't go amiss here.
There's a good selection of connectors, kicking off with Panasonic's, now standard, Freesat HD tuner. Those without a satellite set-up can use the conventional TV tuner that can receive both analogue and Freeview digital channels. Three HDMI interfaces are available for connecting additional video sources, along with two Scarts; component-, composite- and s-video; and a VGA connector for a computer – although we opted to use one of the HDMI ports for some tests with our trusty Mac Mini.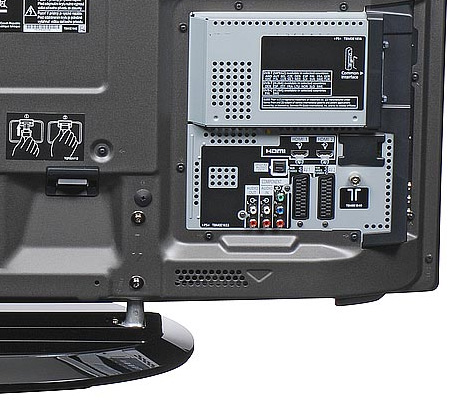 Socket sets: Ethernet interfacing is reserved for future Freesat services
Audio support is good too, with a stereo audio input and output, a headphone socket conveniently situated on the left-hand edge of the unit, and a digital audio output with support for Dolby Digital Plus surround sound. There's also a CI slot for top-up TV services, and an SD slot memory cards so that you can watch photo-slideshows.
Sponsored: Minds Mastering Machines - Call for papers now open