PCs do better than expected in Q2
IDC and Gartner not celebrating just yet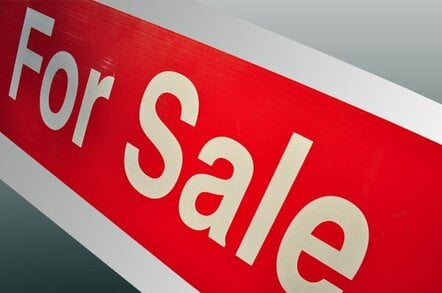 It looks like the prognosticators at IDC and Gartner were a little too cynical about the state of the PC market, and shipments have apparently fallen less than they had predicted in the second quarter.
IDC said today that second quarter PC shipments came in slightly ahead of its projections, as they did in the first quarter as well, with shipments down only 3.1 per cent to 66.3 million units. IDC had been expecting a 6.3 unit shipment decline in the quarter. As in past quarters, notebook and netbook PCs are driving volumes as shoppers are looking for more portable and less expensive PCs. (An economic meltdown will do this.)
In terms of geographies, IDC was a bit vague, but did say that the US PC market had a three per cent decline in shipments compared to the second quarter of 2008; that EMEA shipments were in line with forecasts and continued to contract; that the Japanese market declined slower than expected; and that the remaining Asia/Pacific region exceeded forecasts thanks in large part to the sale of portable PCs in China. India apparently had PC shipments below expectations.
By vendor, IDC shows that Hewlett-Packard and Acer are the big winners and Dell is the big loser. HP maintained its top ranking in the PC shipper race according to IDC, with 13.1 million units, up 3.6 per cent and giving HP 19.8 per cent of total shipments. Dell was ranked number two with 9.1 million units, down 17.1 per cent, followed by Acer with a 23.7 per cent growth to 8.4 million PCs (thanks in part to its acquisition of Gateway but also its aggressive moves in low-cost portables).
Lenovo was ranked fourth in the IDC numbers with 5.76 million units, up only 2.9 per cent, and Toshiba ranked fifth with 3.94 million units and 10.5 per cent growth in the quarter. The myriad other PC makers of the world pumped out 26.4 million units, comprising 39.8 percent of total shipments worldwide, but declining 9.6 percent compared to last year. The PC biz is a cutthroat place to try to make any money, and the bigger vendors are gradually squeezing out other players.
In the US market, IDC said that total shipments fell by three per cent to 15.9 million units. Dell's shipments fell by 18.9 per cent in the second quarter, leaving it with only 4.17 million machines pushed out, and HP's 2.3 per cent growth almost allowed it to catch and pass Dell, but it just missed with 4.13 million units.
Acer's PC shipments rose by 51 per cent in the US arena, with just over two million units shipped. Toshiba had a great quarter in the US, with shipments up 33.9 per cent to 1.23 million, and Apple took a hit, with shipments declining 12.4 per cent to 1.21 million units. Other vendors in the States comprised 3.13 million units, a decline of 11.9 per cent compared to the year-ago quarter.
IDC was positively bubbly about all this, of course. "These results are a very positive indicator for the second half of the year," explained Loren Loverde, the program director for IDC's PC tracking unit. "We are seeing continued demand from consumers and limited impact from supply chain factors such as inventory balancing.
"New product launches in the second half of the year combined with seasonal growth and greater economic confidence resulting from factors such as government stimulus, a more liquid housing market, relatively stable stock market and interest rates, and progress in the auto and financial industries, should support the expected return to growth by year-end."
The numbers coming out of Gartner for PC shipments in the second quarter were similar, but different. Gartner said that it had been expecting a 9.8 per cent decline in shipments, but as it turned out, worldwide PC shipments in Q2 only fell by five per cent to 68.15 million units. As you can see from Gartner's tables, the PC stats for the worldwide and the US markets differ a bit, but the basic shape and rankings remain the same, but one key difference is that Gartner includes x86 and x64 server shipments in its numbers. (Yes, this is idiotic.)
Luckily, server shipments are about 2.5 per cent of total computer shipments, so it doesn't skew the numbers too much. But those server numbers really don't belong in there.
Gartner did provide some insight into the EMEA market, which IDC did not. Including those x86 and x64 servers, Gartner reckons that HP pushed 4.34 million PCs in the second quarter, down 2.2 per cent from a year ago, and that Acer, with its 21.6 per cent growth, nearly caught HP in EMEA with its 4.25 million shipments. Dell's EMEA shipments plummeted 23.4 per cent to 2.1 million units, and it looks like it will be a long time - OK, so how about never? - before Dell reaches the number two position in EMEA for the PC racket.
Toshiba got hammered in EMEA, with shipments declining 19.7 per cent to 1.1 million, and Asus had its netbook market partially stolen by competitors and had a 26.2 per cent shipment decline to 978,000 units. Other vendors in the EMEA region accounted for 7.8 million units shipped in Q2, a drop of 19.7 per cent. All told, EMEA accounted for 20.6 million units in Q2, down 10.9 per cent from a year ago.
Ranjit Atwal, principal analyst for Gartner's client computing markets group in EMEA said that "despite some return to seasonality trends, the EMEA PC market has not bottomed out yet". The US and Asian markets seem to be firming up, according to Gartner, with resellers stocking up to peddle boxes in the second half of the year. ®
Sponsored: Minds Mastering Machines - Call for papers now open