Garmin Nüvi 1340T
Slimline satnav that's also thin on features
We tried out the London CityExplorer map and it managed to plan out tube journeys for us, as well as offering walking routes. It didn't, however, make best use of shortcuts through parks, which is a shame. The fact that London is the only city in the UK to have a CityExplorer map also limits this feature's appeal.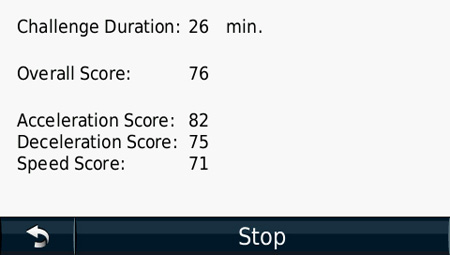 Take the Driving Challenge
No sat nav is complete without some form of planet-saving feature, and with the Nüvi 1340T you get what Garmin calls ecoRoute. Using this feature, you can monitor how much fuel you're using and how much each journey costs.
You can also take the Driving Challenge, which rates your driving based on factors such as smooth acceleration and braking, as well as cruising speeds. It works to an extent, but there wasn't a massive change in the score when we changed our driving style from 'easy does it' to 'boy racer' mode.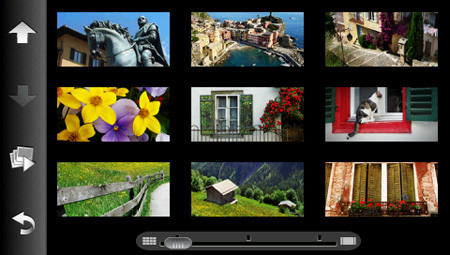 The picture viewer is one of the few useful extras
Garmin hasn't gone crazy in terms of extras with the Nüvi 1340T. The calculator, unit converter and word clock are nice to have, but there's no Bluetooth or audio/video player. You do, however, get a picture viewer.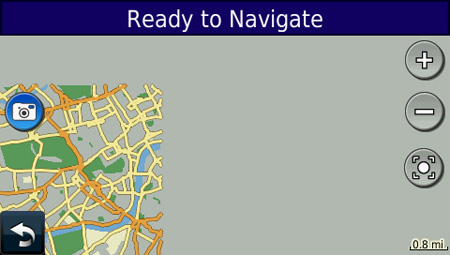 The map can be painfully slow to update when browsing
The Garmin Lock feature lets you protect your device with a pin code. You can also define a security location – if you forget your pin, you can take it to this location and it will unlock itself. Although it's nice to think that if stolen it will be rendered useless, this feature won't stop it being nicked in the first place. A far better security feature would be to allow the device to be started up with the wrong pin code, but then secretly navigate the miscreant to the nearest police station – we'll get a patent on that beauty.