Microsoft offers Windows 7 early and cheap to volume customers
Famine, not feast, for PC OEMs?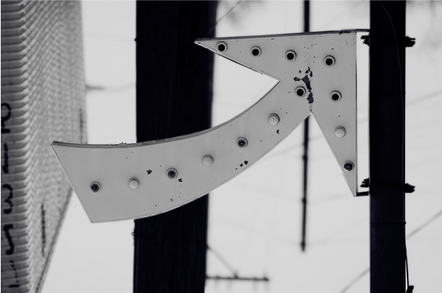 WPC Customers on Microsoft's volume licenses will get access to Windows 7 almost two months early and receive limited discounts to switch from Windows XP.
Windows 7 will be made available to customers on volume licenses from September 1. The next iteration of Microsoft's client operating system will launch on October 22.
Those on volume contracts will also get discounts of between 15 and 35 per cent. Discounts will apply for a limited time and vary by country, the company told partners on Monday.
Senior vice president Bill Veghte said Microsoft would make Windows 7 available to customers in an "economic way."
The discounts are not as deep as those offered to consumers, but are consistent with what's emerging as a campaign to get people hooked on Windows 7 early using a low price.
Consumers that buy Windows 7 Home Premium will get a discount of eight and seventeen per cent on the price compared to Windows Vista.
Microsoft is using price and early access to prime the market and create a viable business those partners can target.
The last time Microsoft evangelized an operating system it was Windows Vista, which failed to meet Microsoft's hype and expectations as customers stuck with Windows XP in droves. After eight years, Windows Vista's predecessor Windows XP remains unchallenged as the version of Windows most organizations are using and partners are supporting.
Microsoft offered early access to Windows Vista - in November 2006 ahead of the January 2007 consumer launch. But out of the gate, Windows Vista lacked the hardware and software compatibility to suit customers or partners.
Speaking at Microsoft's Worldwide Partner Conference, Veghte - who headed up business, sales, and marketing for Windows and is moving on to a yet-to-be announced leadership role inside Microsoft - promised a greater degree of hardware and software compatibility for Windows 7 than Windows Vista.
He said Microsoft had learned from Windows Vista and significantly revamped its engineering processes as a response to hit milestones on Windows 7.
Veghte claimed 1,600 hardware and software partners had certified on the Windows 7 release candidate. "You don't see those kind of numbers until you get into the GA time frame," he said.
"We are going to work very, very hard to make sure the migration to Windows 7 is smooth."
Meanwhile, partners making and selling software will see their internal use rights to Windows doubled with Windows 7. That means partners get more copies of the operating system for development and testing. It also will potentially root out Windows XP from partner's companies, changing the types of software they build and use from Windows XP to Windows 7.
In a further attempt to appeal to partners, Microsoft outlined opportunities around Windows 7. Veghte highlighted software and services, particularly in implementing new features in Windows 7. He suggested helping small and mid-market customers on wireless and location-aware printing.
But there was a suggestion OEMs could lose out compared to their software and services peers.
"Windows 7 runs very, very well on the existing class of hardware. Traditionally when we deliver the release it pushes the envelope on the existing hardware. You've got a very large install base opportunity with Windows 7," Veghte noted. ®