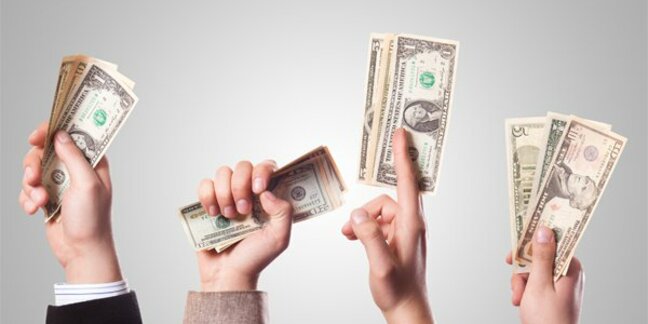 With the global economy still on the skids - despite over $5 trillion in stimulus spending committed worldwide - market researchers are all revising their forecasts for sub-sectors of the IT economy. It was iSuppli's turn, and it has tweaked its prognostications downward for the chip and electronic sectors for 2009.
Back in April, iSuppli was projecting that global semiconductor sales would fall by 21.5 per cent from 2008's $258.5bn, but now it's saying it expects a 23 per cent drop to $198.9bn. Japanese chipmakers cut their production severely in the first quarter, according to Dale Ford, senior vice president of market intelligence services at iSuppli, and this is one of the big factors behind an 18.8 per cent decline in semiconductor sales in the first quarter of 2009. But the Japanese chip makers have burnt off their excess inventory and are now producing again.
"There were signs that the economic decline was becoming less pronounced near the end of the first half," Ford explained in a statement. "Even after trimming their expectations for the year, key semiconductor companies are entering the second-quarter financial reporting period with revenue guidance averaging 13 percent sequential growth compared to an overall revenue decline of 18.8 percent posted in the first quarter of 2009."
That sure sounds like good news. But not good enough to keep iSuppli from lowering its semiconductor forecast just the same. Based on the chart that iSuppli put out, which you can see here, it looks like semi makers raked in just under $45bn in the first quarter, just awful compared to sales in the first quarter of 2008. (iSuppli did not release the actual numbers, just some charts).
The second quarter will see semi revenues worldwide push up a bit to what looks like $47bn. The second half of the year is looking a might bit better, with sales of around $53bn in the third quarter and maybe $55bn in the final quarter of the year. And as you can see from the chart, iSuppli is projecting that 2010 will look quite a bit better than 2009, but still nowhere as good as 2008 when it comes to semiconductor revenues. iSuppli is projecting that worldwide semiconductor sales will rise by 13.1 per cent in 2010 to just under $225bn. The 2010 levels may just be the new normal. That surely looks to be the case in server spending forecasts from IDC.
iSuppli also put out some numbers for the global electronic equipment market, which in its dicing and slicing encompasses electronic gear relating to data processing, wired communications, wireless communications, cars, industrial stuff, and consumer devices. The market researcher has revised its expectations for electronic equipment sales for 2009, with sales now predicted to come in at $1.38 trillion, down 9.8 per cent from the $1.53 trillion in sales in 2008.
Back in April, iSuppli was projecting only a 7.6 per cent decline in 2009. The automotive electronics biz is a big loser this year, and iSuppli is now forecasting that sales for these products will decline by 24.4 per cent to $75.2bn. That's an additional 3.8 percent of decline since the April forecast, according to Ford. All the other areas of electronic equipment had a few extra per cent of decline heaped on them too, in the latest forecast.
Looking ahead to 2010, the electronics equipment story looks to be about the same shape as 2009, though the revenue bars are slightly taller. For the full year, iSuppli is projecting that electronic product sales will rise by 4.9 per cent, to about $1.45 trillion. ®
Sponsored: Webcast: Ransomware has gone nuclear