Computacenter injects a bit of predictability into revenue mix
Obliging contracts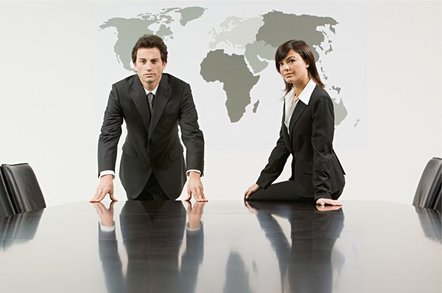 Computacenter saw shares climb this morning as it updated investors on a successful first half of the year.
For the six months ended 30 June 2009 profits were ahead of expectations, ignoring one-off items, thanks to a ten per cent increase in contractual services revenue.
Elsewhere the recession is hitting the business - product sales and services related to new systems and projects fell as customers' capital budgets shrank. Overall revenue was down 8 per cent in constant currency.
But the change in the mix of business should both improve profits and predictability of profits in future. Getting out the distribution business is also likely to improve profits, the channel giant says.
Restructuring and redundancies will result in a £5m charge, previously announced, which has mostly been spent in the first half.
Computacenter's German business saw a 4 per cent fall in product revenue offset by a 4 per cent rise in services revenue. The company celebrated one of its biggest managed services wins in the half, but the revenues won't start flowing until 2010.
Computacenter France, a long-time thorn in the firm's flesh, has also had a better six months. Revenue for services was up 12 per cent and margins also grew. But the firm warned that France would face a tricky six months as it started new contracts with its largest customer.
The group does not expect a return to growth this year for capital expenditure on IT but it hopes to continue growing contractual services revenues and to see the benefit of its cost-cutting programme.
Chief executive Mike Norris said the environment remained challenging for the firm and for its customers. Computacenter will report interim results 27 August 2009. ®