Designers conjure up wacky 'car of the future'
Forward thinking or yeast logic?
Leccy Tech The Mike & Maaike design studio is well known for its work on HTC's G1 Android-based phone and the Xbox 360. Now it has turned its attention to thinking how the car of tomorrow will look and operate.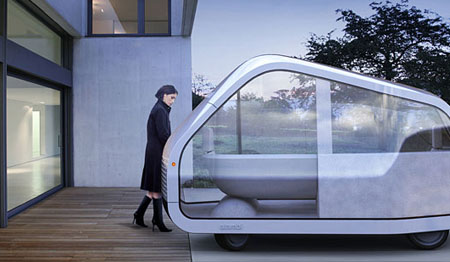 M&M's ATNMBL: the car of tomorrow?
The ATNMBL - short for Autonomobile, apparently, though it seems more like a TXTer's mistake to us – does away with anything as mundane as a steering wheel. In fact, the car doesn't feature physical controls of any sort. You just get in, sit down and wait for it to ask you where you want to go.
Controlled entirely by voice commands, the ATNMBL would find its way around town using a combination of GPS and Lidar - a combination of light detection and ranging, radar and accelerometers.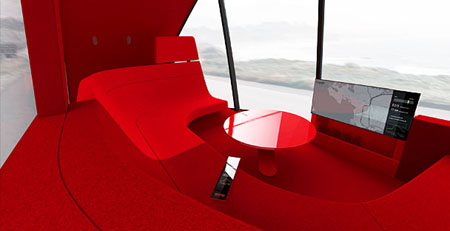 Interior courtesy of Ikea?
Able to seat seven adults, ATNMBL would be propelled by four in-wheel electric motors and a battery back sandwiched into the floor. Solar panels on the vehicle's roof will help increase its range, the design duo said.
The car's interior looks to be more Swedish living room than German sports saloon, with circular couch seating and a large flat-panel display for information and entertainment.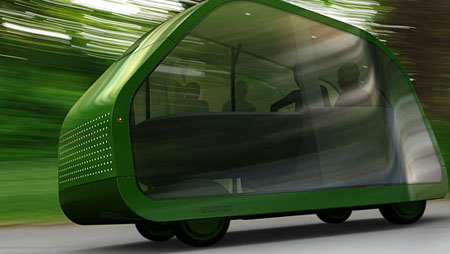 Steered by GPS, radar and accelerometers
But the designers have at least considered the inherent lack of privacy that driving around in a hi-tech goldfish bowl presents. The pair said that the ATNMBL's windows could be tinted electronically – a feature that would probably make the ATNMBL perfect for amorous teenagers.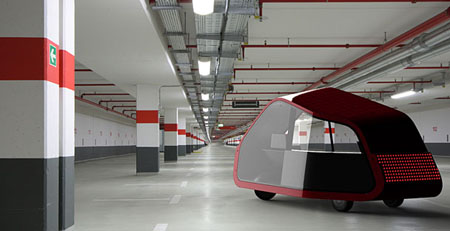 The ATNMBL's wacky looks made it unpopular with other cars
Mike & Maaike expect us all to start trading in our cars for ATNMBLs sometime around 2040, but haven't announced any plans to actually build the car. ®